Gaofen satellites applied in various industries
People's Daily online
1580958205000
China's seven high-resolution Earth observation satellites under the Gaofen family have not only built a high-resolution Earth observation system in the country, but are being widely used in different industries.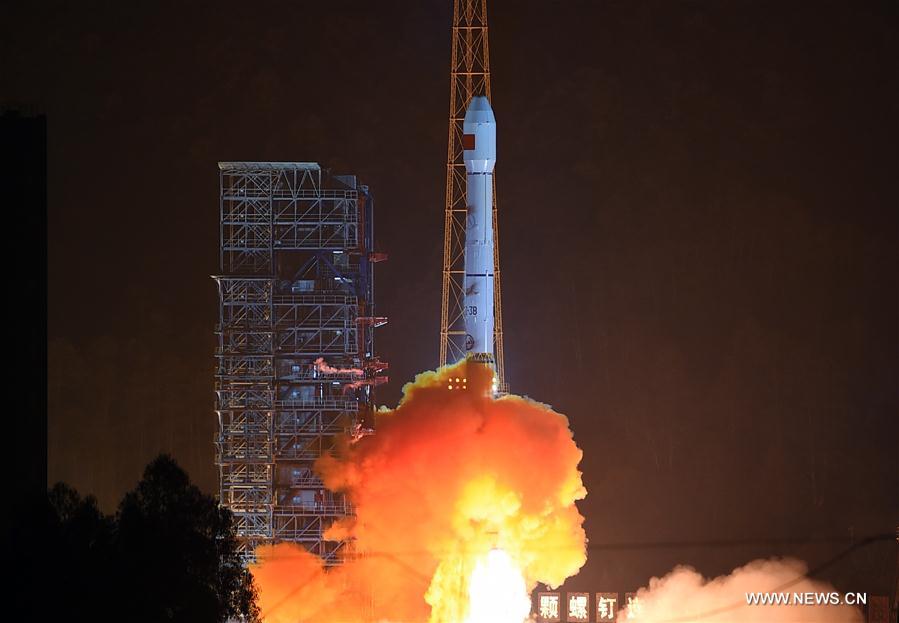 Photo taken on Dec. 29, 2015 shows the Long March-3B carrier rocket is launched with the Gaofen-4 Satellite in Xichang of southwest China's Sichuan Province. (Photo: Xinhua)
The data collected by the Gaofen satellites has replaced nearly 80 percent of imported satellite remote sensing data, said Tong Xudong, director of the Gaofen project at the State Administration of Science, Technology and Industry for National Defense (SASTIND). The Gaofen system has been applied in 20 industries and 31 regions, Tong added.
The Gaofen high-resolution Earth observation project is helpful for ecological protection, emergency relief, agriculture, water conservancy, and so on, and is closely related to people's lives, said Zhao Wenbo, deputy director of the project at SASTIND.
The improvement of the environment of Er Lake in southwest China's Yunnan province is a good example. Since 2015, the local government has introduced Gaofen satellites for managing the algal blooms in the lake.
The system allows researchers to learn about the distribution of the algal bloom in the lake much more easily and deal with it precisely. In the past two years, the water quality of Er Lake has greatly improved with no large-scale cyanobacteria blooms.
In addition to traditional industries such as land, surveying, and environmental protection, the achievements made by the Gaofen project are also being widely used in new models and businesses such as smart agriculture, smart transportation, and smart cities.
To facilitate the application of Gaofen data, Wang Shizhong, director of the Sichuan High-Definition Earth Observation Center, suggested that the government should encourage more professionals and companies to dive into the field and grant them easier access to the data.
Wang also believes it is necessary to share the technologies and products related to Gaofen satellite application and avoid waste of resources caused by repeated development.