Australia's F-35 fighter jet fleet at risk of 'corrosion': report
SYDNEY, May 7 (Xinhua) -- The top brass of Australia's defense force have been warned in a report that its new multi-billion-dollar fleet of F-35 Joint Strike Fighter jets are at risk of "corrosion" and may require constant access to a dehumidification system to keep them operational.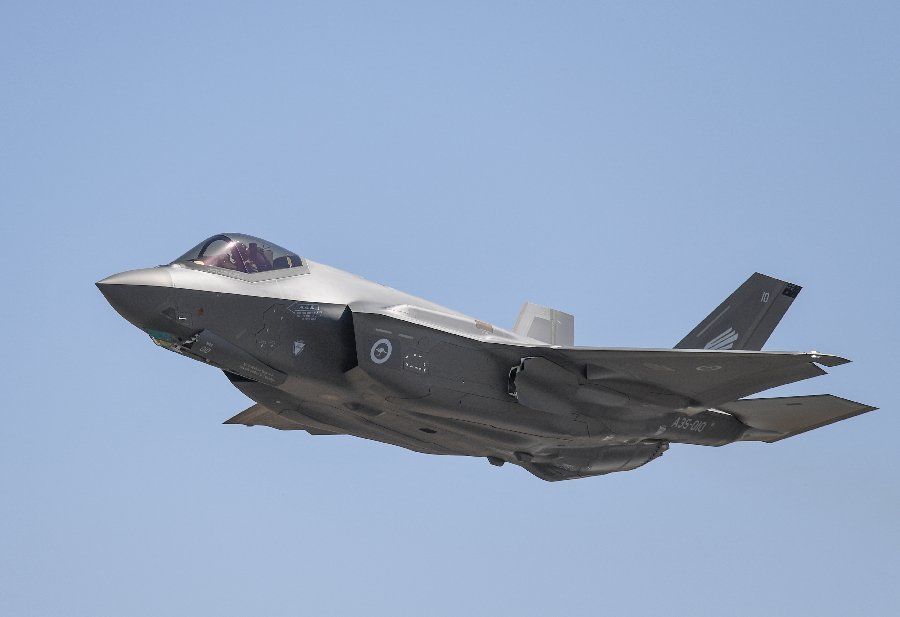 Photo: Xinhua
According to the Australian Broadcasting Corporation, who on Tuesday published details of a report conducted by auditing and consulting firm KPMG, the combination of salt and climatic conditions at Newcastle's Williamtown Air Base can cause a chemical reaction with the aluminium alloy used in the construction of the F-35A Lightning II.
"While up to 54 of the fleet of 72 aircraft can be housed at Williamtown at any one time, all aircraft will be rotated through Williamtown and are therefore susceptible to intergranular corrosion," the report said.
"It can degrade the material properties causing stress cracking and cause tensile stress which can impact adjacent components."
In order to protect the 17-billion-Australian dollar ($11.9 billion) fleet which began to arrive down under last year, KPMG has urged the defense force to consider "the full-time use of mobile dehumidification units, in conjunction with other systems."
The estimated costs of such a process, however, were redacted in the report.
Built by US aerospace outfit Lockheed Martin, the aircraft have been plagued by a number of issues since its development.
Along with concerns over the metal alloy used, the F-35 range has also been troubled by widely reported software faults, overheating, major delays in construction and significant cost blowouts.