China's self-driving high-speed railway to run at a max speed of 350 kph
The Beijing-Zhangjiakou high-speed railway is expected to reach at a maximum speed of 350 kilometers per hour with its automated train operation (ATO) system, He Huawu, member of Chinese Academy of Engineering, said during the 2019 World Transport Convention on Friday.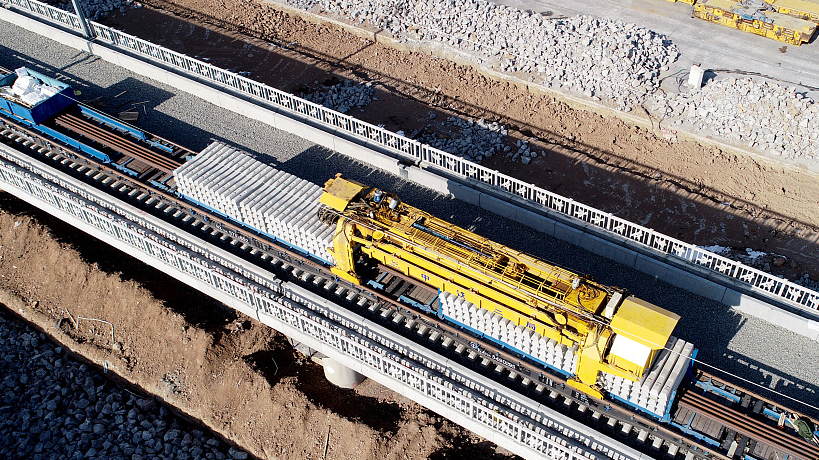 (File Photo: CGTN)
The railway will be put into operation by 2020, and the ATO system will serve the line between Beijing and Zhangjiakou, two host cities of the 2022 Winter Olympics.
Tests of the system were carried out successfully on railways linking Beijing and Shenyang, Liaoning province, from last July to September, with a total mileage of more than 186,000 kilometers.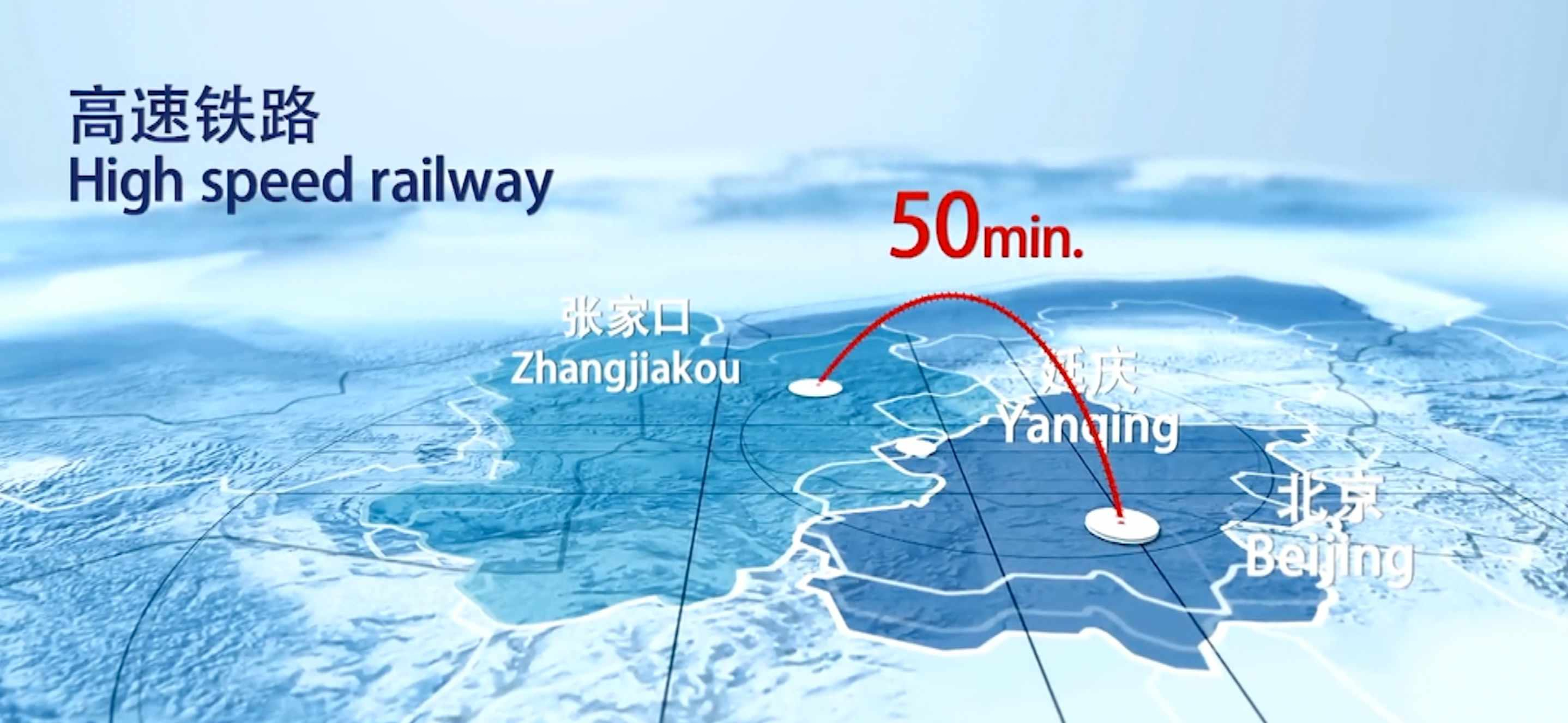 Jing-Zhang high-speed railway connects Beijing, Yanqing and Zhangjiakou (Photo: China Railway No.5 Engineering Group)

China's railway network has grown to 131,000 kilometers by the end of 2018, including 29,000 kilometers of high-speed rail track, according to China Railway Corporation.

"The future priority of China's high-speed railway development will switch to the intelligent transformation since the nation's high-speed railway-related equipment, construction technologies, operation teams have gotten into the world's top tier," He added.
Based on the technology applied in Fuxing Bullet trains, the units of the next-generation high-speed railway have upgraded themselves with the new automated operation mode, self-monitoring mode, and self-guiding mode.
Equipped with ATO, the railway can automatically depart, move between stations and adjust its speed to meet its precise timetable.
What's more, the ATO system can also detect the harsh weather conditions and send out warning signals in turn. When encountering earthquakes or other emergency issues, another mechanism will be triggered to prevent possible risks.
In terms of vehicles maintenance, He said they are going to build a whole-process management platform by taking advantage of the current big data and deep learning technology so as to reduce the operational cost of the units.
In the future, more convenience will be brought to passengers in terms of self-service facilities. Payment systems will be able to process multi-national debit cards and credit cards in a multi-language setting. Moreover, e-tickets and face-scanning services will both be available at the new ticket-counters of the railway stations.
Once completed, the 174-kilometer-long railway will cut the train commute between Beijing and Zhangjiakou from more than three hours to less than one.