Israeli, Chinese researchers develop advanced solar cells
Israeli and Chinese researchers have developed stable efficient solar cells that could lead to a dramatic change in the global use of solar energy, the Hebrew University of Jerusalem (HUJI) said on Sunday.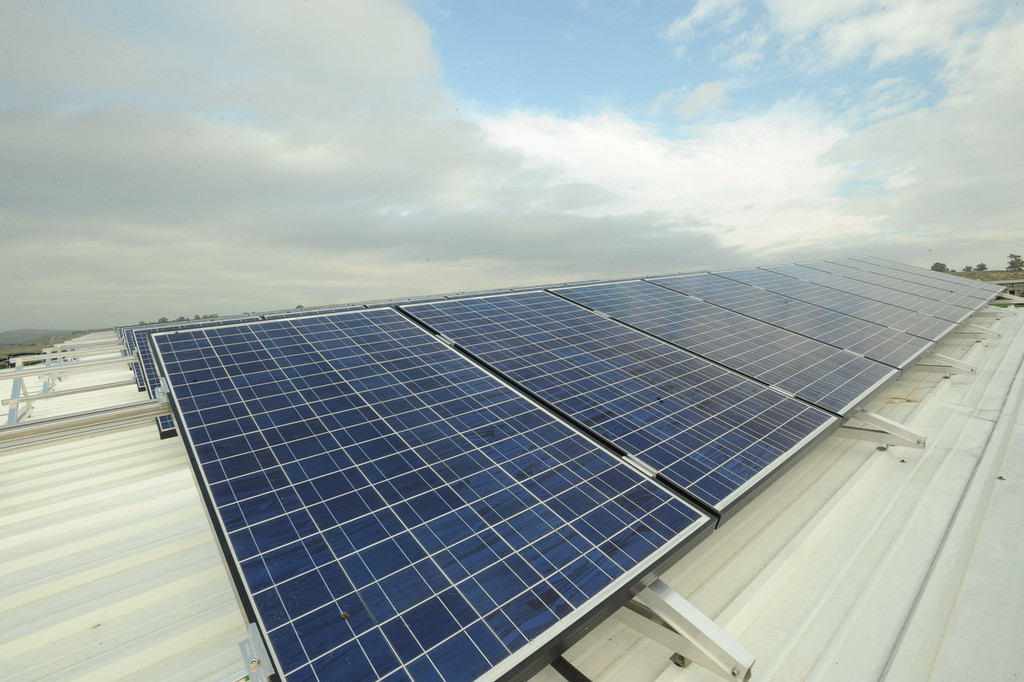 A solar panel system is seen on the roof of cowshed in Northern Israel, file photo. (Photo: IC)
The study, published in the journal Nano Letters, was led by HUJI researchers in collaboration with the Chinese Academy of Sciences and the University of Chinese Academy of Sciences, both located in Beijing.
There is now a huge gap between the use of solar energy and its untapped potential.
Studies have found that for one hour, the sun's rays provide energy equivalent to the energy produced from all the fuels in the world during a whole year, but very little has been used so far in solar energy to generate electricity.
In the Israeli-Chinese study, the scientists examined the perovskite mineral, which has attractive properties for use in solar cells and opto-electron devices.
Perovskite is very effective in absorbing sunlight, and is inexpensive and simple to prepare, which gives it significant advantages in the use of solar cells.
The Israeli-Chinese team created a two-dimensional perovskite, which is more stable than the perovskite used so far in solar cells.
The researchers assimilated the engineered two-dimensional perovskite in the solar cell, resulting in high cell efficiency, improved stability and overall reduced cost.
In addition, options were opened for new applications.
For example, perovskite-based solar cells could help to build solar collectors in third world countries to use greenhouses and even as power-generating windows in buildings at low prices.