AI highlighted in China's national competition of vocational skills
BEIJING, May 5 (Xinhua) -- Students from across the country are working to showcase the skills of artificial intelligence during a national vocational students' skills competition which started Sunday.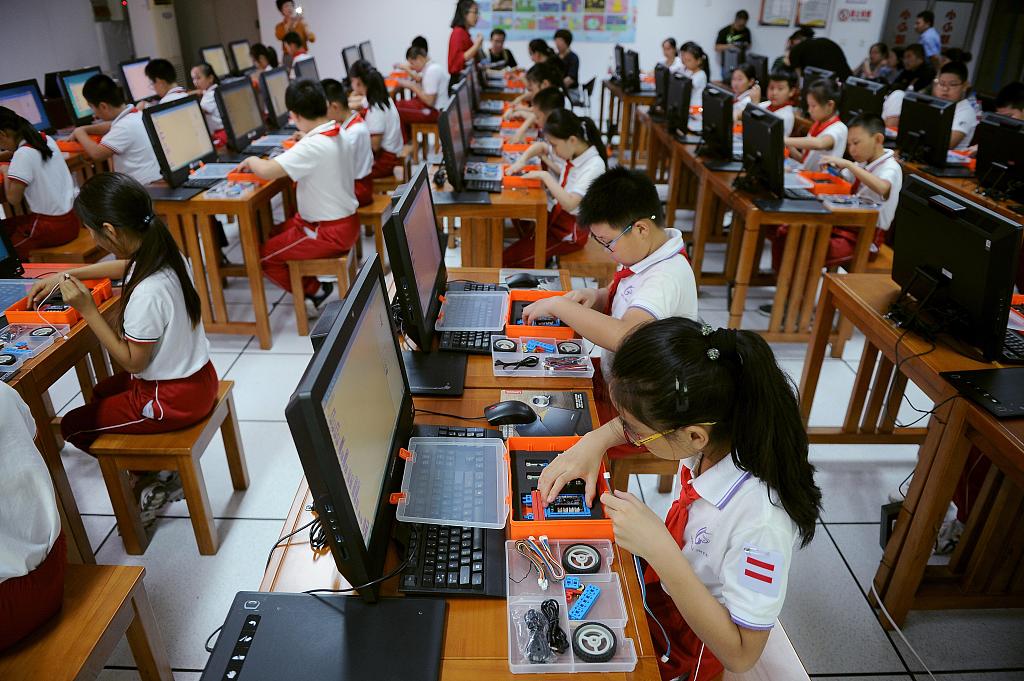 (File photo: VCG)
Events involving big data, cloud computing, intelligent logistics and smart homes will be held between students from China's vocational schools at this year's competition, according to a notice issued by the Ministry of Education.
Skills related to national strategic industries such as information technologies, intelligent manufacturing and new energy are also included.
Nearly 100 enterprises and more than 18,000 competitors will participate in the competition, the 12th of its kind. The annual event is part of the country's effort to equip itself with more skilled workers.
The competition is also aimed at promoting the reform of vocational education and better integrating personnel cultivation with industrial development.
The Chinese government puts great emphasis on vocational skills training and has vowed to cultivate more qualified and skilled workers by reforming its vocational education systems.
Stepping up the development of modern vocational education is a strategic move that will not only ease current employment pressure but also help address the shortage of highly-skilled personnel, according to the government work report delivered by Premier Li Keqiang in March.
The government will use 100 billion yuan from the Unemployment Insurance Fund for vocational skills training to enhance the ability of the Chinese workforce to land jobs or start businesses, according to a decision made at the State Council's executive meeting on April 30.
An implementation plan for expanding vocational college enrollment by 1 million this year was also adopted at the meeting to cultivate the talent of various professional skills to boost employment.