Tencent expands age limit in new online game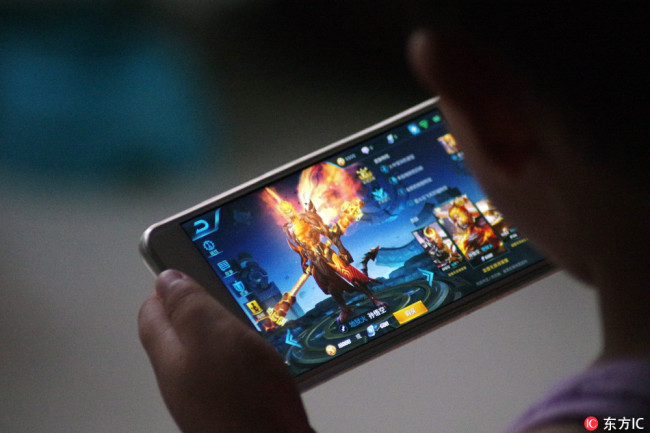 A person plays the game of 'Honor of Kings'. (Photo: IC)
Tencent said on Monday it will keep children under the age of 16 out of their targeted customers in a new online game.
The company will use real-name verification to make sure that users are older than 16, it said.
Online gaming has been criticized as one of the causes of nearsightedness and over-indulgence in electric devices in children. The company's move is targeted to help parents more effectively manage the online behaviors of minors, it said.
In March this year, Tencent rolled out a child lock mode, in which children under the age of 13 need their parent's permission before unlocking and logging into the game.
As of April this year, Tencent had installed health systems in 53 mobile games and 11 PC games to restrict the amount of time kids spend on games. In games reinforced with the system, children under the age of 12 are only allocated one hour. Users younger than 12 are not allowed to play from 9 p.m. to 8 a.m. the next day.