Huawei launches world' s first 5G chipsets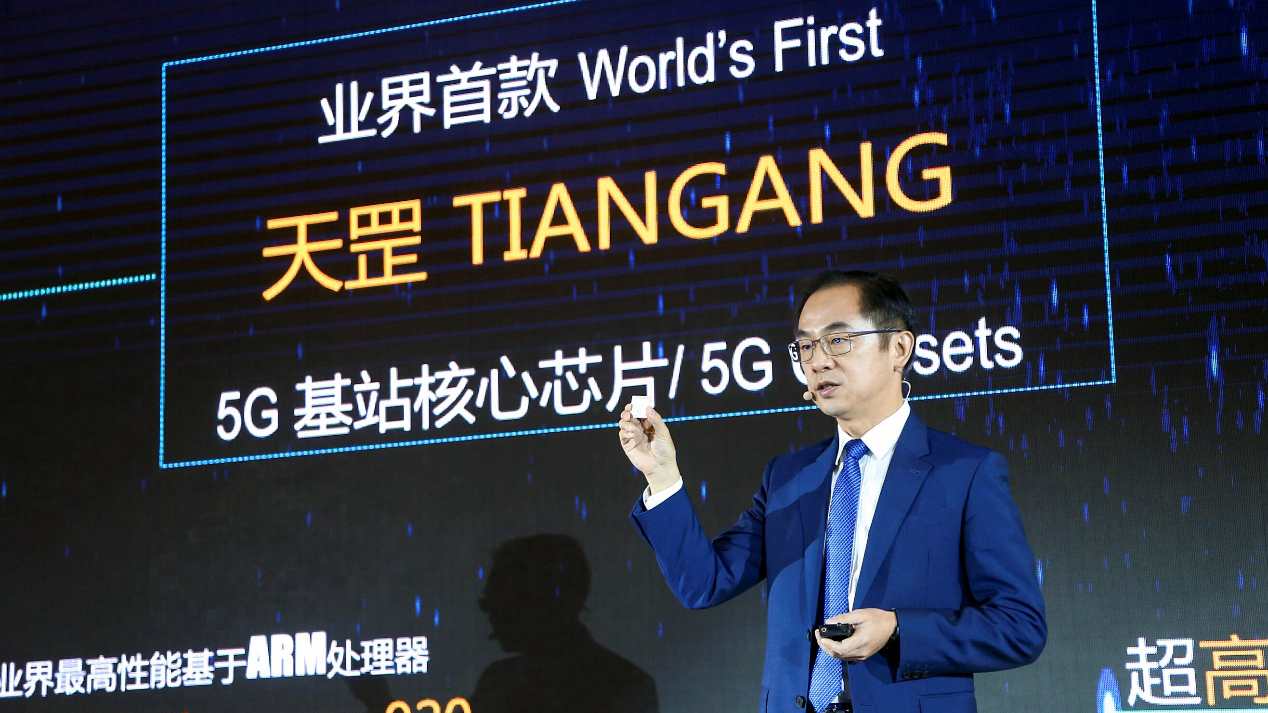 Ryan Ding, Huawei Carrier Business Group CEO speaks at the presser. (Photo: CGTN)
China's telecom giant Huawei has launched the world's first 5G chipsets "TIANGANG" at a presser in Beijing on January 24.
So far, the company has received 30 commercial contracts for 5G, and shipped over 25,000 5G base stations globally, according to Ryan Ding, CEO of Huawei's Carrier Business Group.
50% smaller & 21% less power consuming
Ding says the "TIANGANG" chipsets help make base stations over 50 percent smaller, 23 percent lighter, and 21 percent less power consuming. Their installation takes only half of the time compared with previous versions.
"Huawei now has industry-leading capabilities to deliver end-to-end 5G, with simplified 5G networks and simplified operations & maintenance (O&M)," says Ryan Ding. "We are leading the commercial rollout of 5G, and building a mature industry ecosystem."
The newest chipset is highly integrated with a 250-percent increase in computing capacity. It also supports the 200 MHz high spectral bandwidth. That means the chips will meet the higher demand of the Internet in the future.