SpaceX targets Wednesday for launching RADARSAT Constellation Mission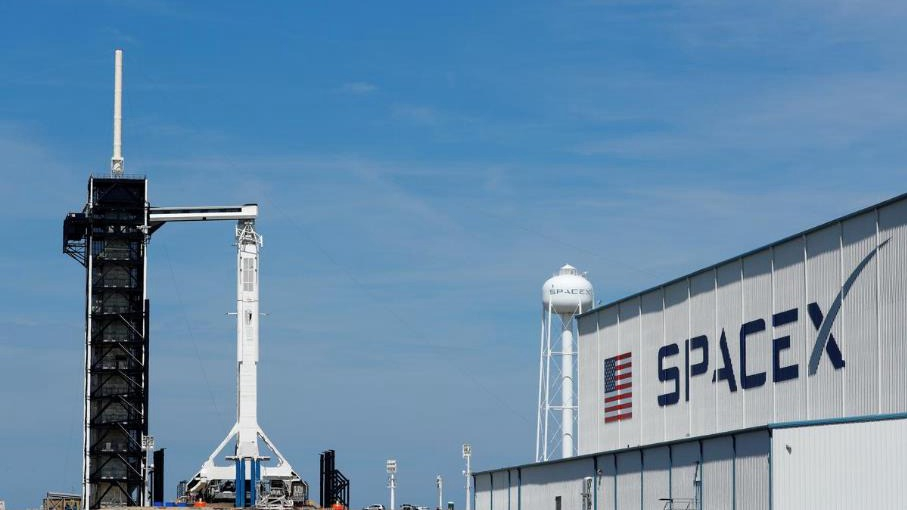 (Photo: CGTN)

LOS ANGELES, June 11 (Xinhua) -- US private space company SpaceX plans to launch Canada's RADARSAT Constellation Mission from the Vandenberg Air Force Base in California on Wednesday morning, according to a news release of SpaceX.
The launch is scheduled for a window beginning at 7:17 a.m. Pacific Time Wednesday, June 12, from the air force base's Space Launch Complex-4E.
A Falcon 9 rocket is set to carry the RADARSAT Constellation, which will include three Earth Observation satellites.
Following stage separation, Falcon 9's first stage will return to land at SpaceX's Landing Zone 4 at Vandenberg Air Force Base, SpaceX told Xinhua via an email.
SpaceX has landed a first stage booster on land 14 times prior to this mission and has successfully recovered Falcon 9 first stages from 26 missions at sea using the company's Autonomous Spaceport Drone Ships, according to the Hawthorne, California-headquartered company.
There is the possibility that residents of Santa Barbara and San Luis Obispo counties in California may hear a sonic boom during the landing attempt, said SpaceX.
A sonic boom is a brief thunder-like noise a person on the ground hears when an aircraft or other vehicle flies overhead faster than the speed of sound.
The RADARSAT Constellation Mission is Canada's newest generation of radar Earth Observation satellites that will contribute to a better understanding of Canada's land and natural resources.
The mission will capture images of Earth's water, land, ice and atmosphere during the day and night and in all types of weather, including heavy cloud cover, smoke and haze.
The mission is designed to provide effective solutions in three main areas: maritime surveillance, disaster management and ecosystem monitoring, according to the Canadian Space Agency.