Huawei 5G technology tested in Shenzhen Metro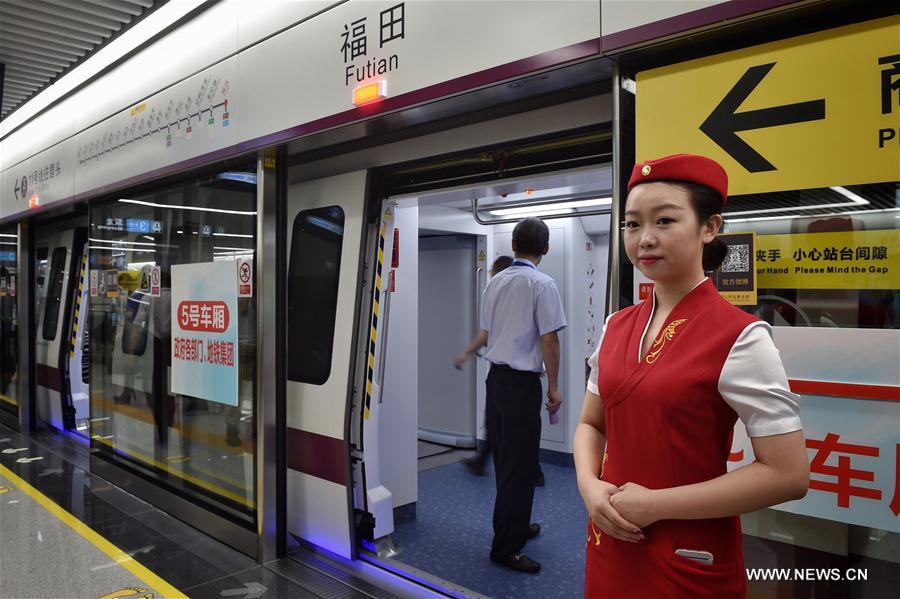 An attendant waits for passengers at Futian Station of newly-opened subway line 11 which directly links Shenzhen Airport with Futian station on Guangzhou-Shenzhen-Hong Kong Express Rail Link, in Shenzhen, south China's Guangdong Province, June 28, 2016. (Photo: Xinhua)
The Shenzhen Metro announced on Tuesday that it has tested a 5G network that enables it to stream data from its subway trains to its control centers.
The network was successfully tested on Line 11 of the Shenzhen Metro on Monday in what the company has described as a world first.
Using technology developed by the Chinese tech giant Huawei, the network enables real-time transmission of data from the trains to the stations and rail yards so that information about passenger flows and the condition of the trains, tunnels, and electric wires can be better monitored.
For example, thanks to the ultra-high capacity of the 5G network, the large amount video produced by the high-definition surveillance cameras throughout the trains can be transmitted to control centers where it can be used to provide information about emergencies.
Shenzhen Metro says the data provided by the new network will help to break bottlenecks in subway management.
The company also says the use of the 5G network could be expanded in the future in support of better management of the subway and to improve the passenger experience.