Huawei to introduce the world's first 5G TV this year: source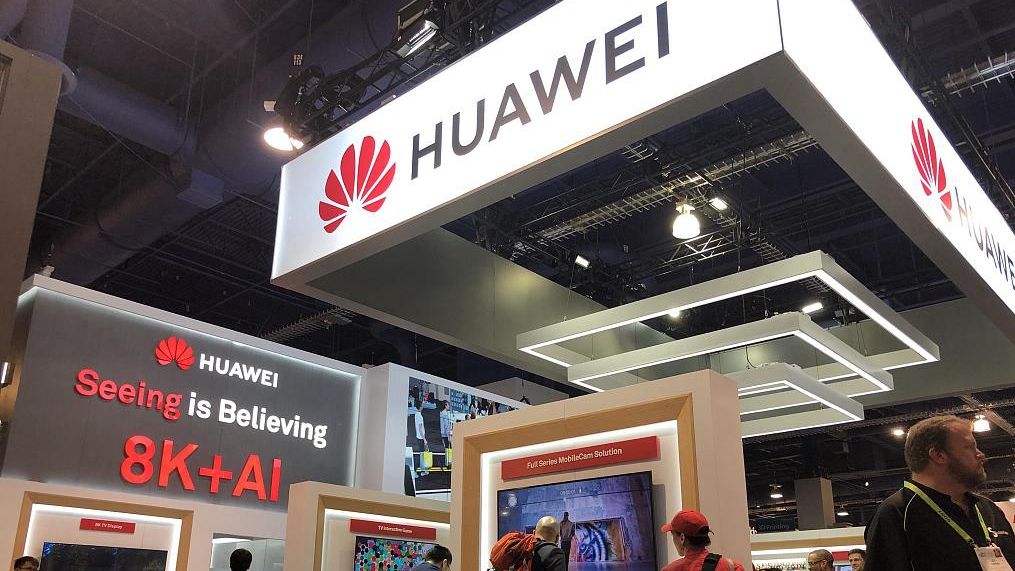 (Photo: VCG)
Chinese tech giant Huawei is reportedly to unveil the world's first 5G television as early as this year in an attempt to compete in the global high-end consumer electronics market, sources familiar with the plan told the Nikkei Asian Review. No official announcement has been made by Huawei so far.
The TV is said to have a 5G module and an 8K resolution display, which allows the user to download data-heavy contents in ultra-fast speed and watch them with 16 times more pixels than the current 1,080-pixel ultrahigh-definition (UHD) display.
Compared to the traditional TV connected to the cable box or the optical fiber pipe, the 5G TV will able to stream remote content directly with its 5G modem.
According to 5G.co.uk, the current global TV and video market served by cable, satellite, and IPTV is thought to be worth more than $500 billion. With the mature 5G technology, the current TV broadcast market is to be revolutionized.
About 5G TVs
The wireless connectivity provided by the 5G network makes it possible for TV content to be broadcast on various mobile devices without the need for a Wi-Fi connection.
The TV broadcasts will be available to a range of screen types under ultra-efficient and 10-times-faster speed than that of the mobile broadband.
However, before the 5G TV arrives in people's homes, many other factors in related industries have to pave the way.
Regarding specific 5G TV broadcasting standards, 3GPP, the organization that governs cellular standards, issued a release on October 14, 2017, which provided "improved support for television services to both mobile devices and stationary TV sets over eMBMS (enhanced multimedia broadcast and multicast system over LTE) and unicast," enabling mobile operators to deliver superior television services over their network.
Early this year, the China Media Group (CMG) teamed up with China Mobile, the domestic carrier, and Huawei, to successfully carry out the first test of 4K UHD video transmission using a 5G-based network in Shenzhen, south China's Guangdong Province.
The 2019 Spring Festival Gala, the most watched TV program in China, was also aired via the 5G network.
Michael Goodman, director of TV and Media Strategies at Strategy Analytics told 5G.co.uk, "Television is already being transformed by new digital services like Netflix and Amazon. The arrival of 5G TV wireless services could herald another wave of TV disruption through the 2020s and beyond."
Huawei did not immediately respond to requests for comment.