Forum for scholars kicks off in Shanghai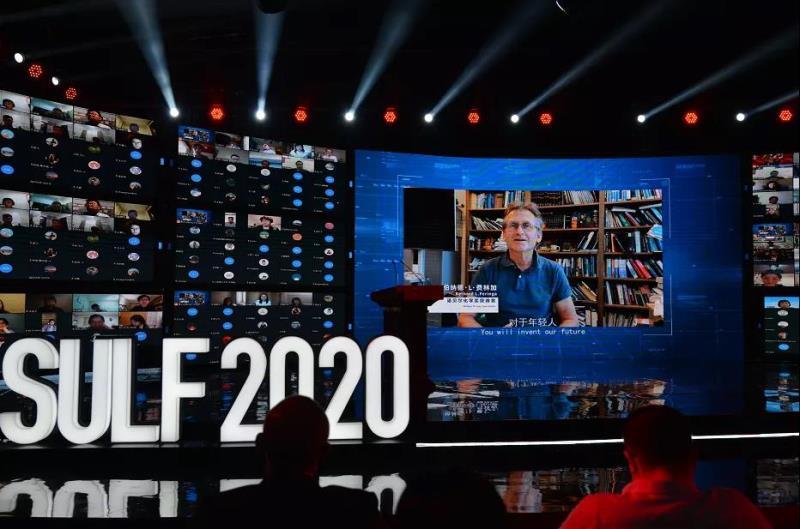 The 2020 Shanghai University League's Forum for International Young Scholars was launched in Shanghai on May 30, 2020. (Photo: China Daily)
The 2020 Shanghai University League's Forum for International Young Scholars was launched in Shanghai on May 30.
Hosted and organized by the Shanghai Education Human Resource Exchange and Service Center, the Shanghai University Human Resource League and 14 universities in Shanghai including Fudan University and Shanghai Jiao Tong University, the forum aims to establish a platform for scholars to establish cooperative ties and explore the city's culture through lectures, academic exchanges and inter-school activities.
More than 1,000 young scholars from nearly 30 countries and regions participated in the forum. Also in attendance were nearly 200 world-class experts and scholars of the Chinese Academy of Sciences and the Chinese Academy of Engineering.
About 20 online and offline events related to disciplines including electronic science and technology, biomedicine, optical engineering, materials science, law and television science have been held by the 14 colleges and universities.
Chen Qun, vice mayor of Shanghai, expressed hope that the forum participants would have a better understanding of Shanghai and be more concerned about supporting the city's development through the forum.
According to the city's education commission, the forum is a new model of academic exchange that was created because of the COVID-19 pandemic. Activities related to the forum will be held throughout the rest of the year to foster greater academic exchange and dialogue about technological innovation among scholars from around the world.