Chinese scientists find gene-editing tool highly likely to cause off-target mutations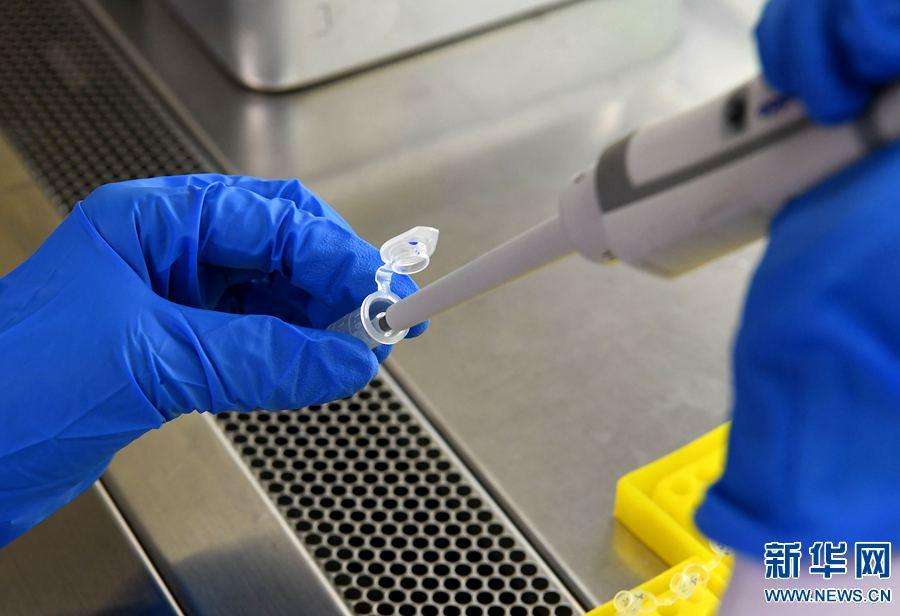 (Photo: Xinhua)
WASHINGTON, Feb. 28 (Xinhua) -- Chinese scientists found that a popular gene-editing tool may lead to wide off-target mutations, warning of serious clinical safety risks of the gene-editing technique.
The study published on Thursday in the journal Science showed that a type of base editor used to convert DNA base pairs caused high numbers of off-target mutations in the genomes of mouse embryos.
CRSIPR-Cas9 is a revolutionary genome editing tool developed in recent years that enabled researchers to edit parts of the genome by removing, adding or altering sections of the DNA sequence.
It is a simple, versatile and precise method of genetic manipulation but it may introduce errors outside of the target locations, causing concerns of leading to cancers if being carelessly applied clinically.
Scientists led by Yang Hui from the Institute of Neuroscience of Chinese Academy of Sciences created a new off-target testing method called GOTI to test BE3, a single-base gene editor based on CRSIPR-Cas9.
They found the off-target mutations partially took place at cancer-inhibiting genes, previously believed highly unlikely to take place, demonstrating that the technique is inappropriate to be used clinically.
Yang told Xinhua that off-target effects are the largest source of risks for gene-editing technology, but no method could accurately predict those risks previously.
Many genetic diseases are caused by single-base mutations, according to the researchers.
"The single-base gene-editing method was believed to be safe but the new testing tool showed the contrary, so we should make clinical standards as soon as possible to ensure the safety of gene-editing technique," said Yang.