How will rare earth magnetic products affect your life?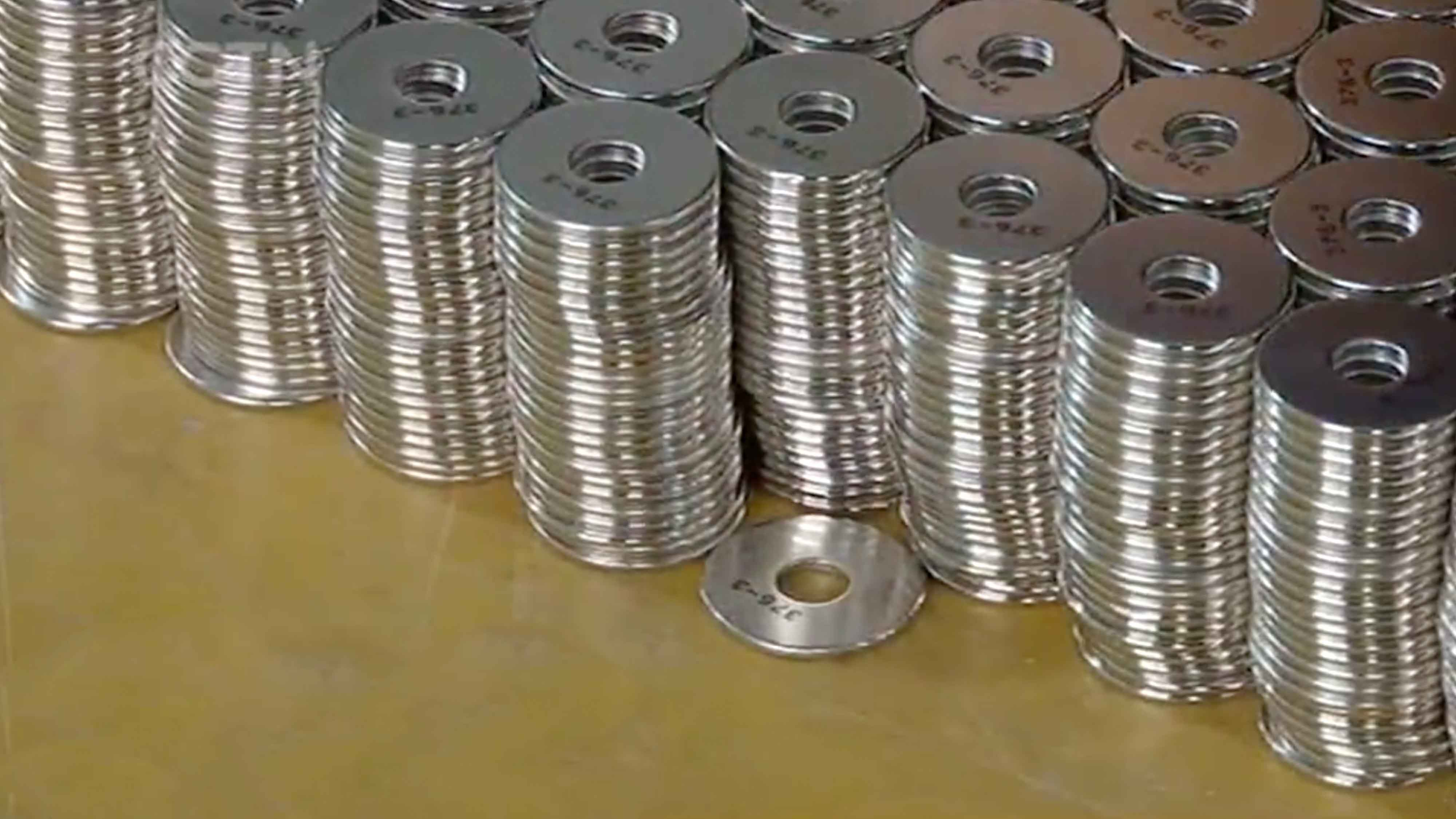 (Photo: CGTN)
China – followed by Brazil and Vietnam - has the largest rare earth reserves across the globe, equal to 36.7 percent of the world's total, according to the United States Geological Survey.
In the meantime, the country's production of rare earth minerals in 2018 accounted for 70 percent of the world's production.
Rare earth minerals – nicknamed "vitamins" – are widely used in modern industry, including oil refinery, metallurgy, and permanent magnetic materials.
Chief among them, the minerals' application in the production of permanent magnetic devices is in high demand, accounting for 48 percent among all the products concerning the use of rare earths.
China's production of neodymium iron boron (NdFeB) – a type of material used in permanent magnetic products – accounts for 90 percent of the world's production. And the manufacturing of high-end products that involve NdFeB is about 60 percent of the world's total.
It may take years to establish rare earths supply chain
CGTN visited a company in Ganzhou City, east China's Jiangxi Province – a place abundant with rare earth mineral resources and equipped with the most mature supply chain in the industry.
Unlike northern China's Inner Mongolia, a region rich in the so-called "light rare earth minerals," the rare earths in Ganzhou city are known for its "heavy rare earths." The latter are considered more valuable due to its wide use in military defense equipment and some other cutting-edge technologies.
Ganzhou currently boasts about 40 companies that manufacture permanent magnetic products, according to business insiders.
Zhu Ming, Senior Engineer who has been in the business for over 20 years, told CGTN that rare earth permanent magnetic is capable of saving energy, enhancing the performance of electro-magnetic devices, and reducing the size of machines. Zhu also showed us some magnetic chips which involve rare earth magnetization.
"This product is mainly used as a core component of new energy vehicles' motors. If they don't use the material, the energy consumption will be very high. The development of new energy vehicles is currently limited to their battery capacity. The rare earth permanent magnet material can facilitate the industry's development," said Zhu Ming.
Zhu noted that Ganzhou's rare earth production and supply chain are more mature than those of any other country.
"(China) provides a large quantity of rare earth particles globally, which stimulates innovation and more investment compared to other countries. The supply chain is not replaceable by any other country," said Zhu. "And China, in my perspective, is not restricting the exports of rare earth minerals to other countries now."
China's rare earth exports
Official figures show China's rare earth exports in the first five months of 2019 were less than 20,000 tons, dropping by over seven percent compared to the same period last year, according to China's General Administration of Customs.
"China has created regulations on issuing rare earth export licenses [since 2011], but there has been no limit as for numbers and qualifications of these licenses. Other than that, there are no other regulations regarding their exports," said Gao Feng, spokesperson for the Chinese Commerce Ministry.
Some big importers of China's rare earth minerals include Germany, Japan and the US Statistics demonstrate that the China-US trade volume in the mining sector reached 92 million US dollars in 2018, and 80 percent of the US' imports of these minerals came from China from between 2014 and 2017, according to US International Trade Commission.
"If some countries or companies make use of our rare earth resources to make some high-end tech products, and – in the meantime – suppress China's development, this will definitely hurt Chinese people's feelings," said Wang Changlin, Executive President of Chinese Academy of Macroeconomic Research.
Bloomberg earlier quoted an expert as saying China could wreak havoc on American industries if it limits exports of rare earth materials to the US.