Huawei's ambition in China's universities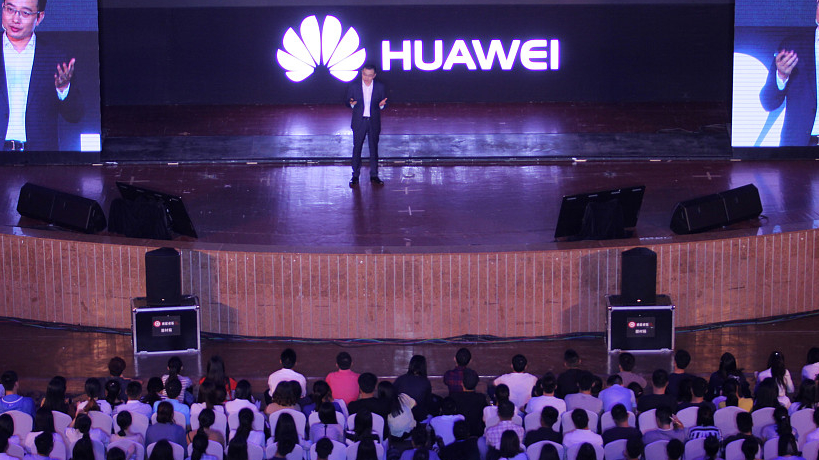 Huawei hosts Career talk in Wuhan University. (Photo: VCG)
The Huawei brand has got a lot of followers among Chinese university students.
According to university employment reports, the brand of the Chinese telecom giant is the top choice for both undergraduates and graduates in the country's top 30 universities.
On the other end, Huawei is also showing a willingness to embrace these talents.
"Our collaborations with universities, especially in basic research, not only will not stop, but will increase," Huawei board director William Xu said in an interview with Financial Times (FT) this year, disclosing for the first time that Huawei spends more than 300 million US dollars per year on university funding and partnerships.
In the past month, Huawei has signed agreements and partnerships with at least four universities, with cooperation covering fields such as Artificial Intelligence (AI), Internet of Things (IoT), 5G and big data research.
In terms of its well-known 5G technology, Huawei has promised to offer the 5G trial network system on the campus of Hebei University of Technology, and to set up a computing center to help speed up data processing capabilities of university-level research.
"The cooperation will not only accelerate 5G-network related research, but can also bring more cooperation opportunities in the fields like environment monitoring, special vehicle solutions, etc.," Li Qiang, President of Hebei University of Technology, said.
Huawei is also going to build an ocean ecosystem with the Ocean University of China targeting the global climate and meteorology prediction industry, as well as drug development in the marine pharmacology industry.
"Its computing capability tailored for AI scenarios in ocean research will increase the university's competitiveness in the fields of oceanography, cell biology, and marine chemistry," one of the professors from the university AI lab said.
Beyond China, Huawei keeps ramping up their investment into foreign universities, despite US lawmakers pressuring academic institutions to cut ties with them, according to FT.
Several elite universities have terminated cooperation and halted funding from Huawei for research partnerships.
Huawei's Wiliam Xu suggested: "Scientific research should be the joint knowledge creation of human beings, and should not have any geographical labels and political labels."