Huawei postpones global launch of foldable Mate X for more tests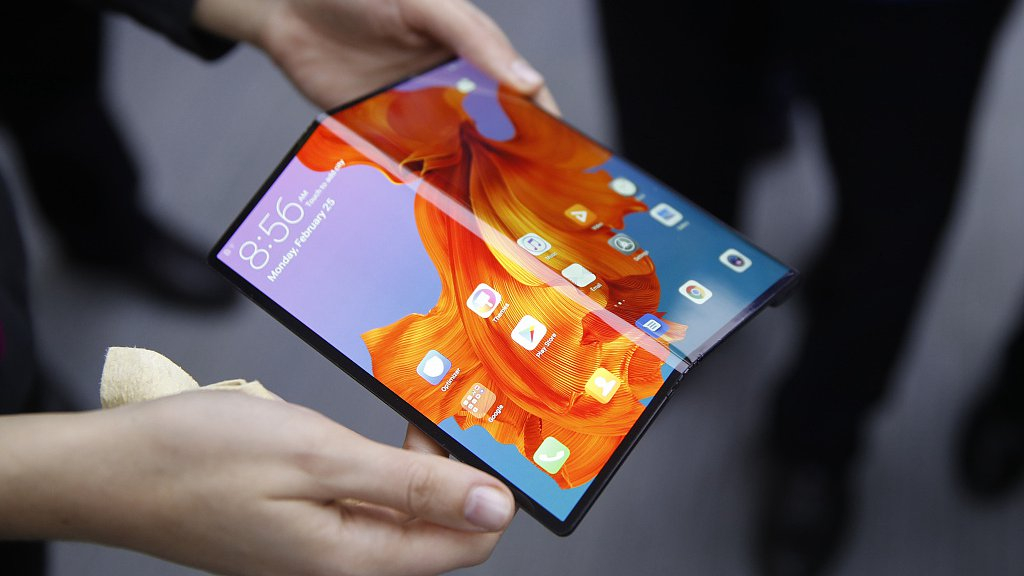 (Photo: CGTN)
Huawei will delay the global launch of its much-anticipated Mate X, a foldable 5G-capable handset, by three months, Vincent Pang, the Chinese tech giant's head of corporate communications, said on the sidelines of the WSJ Tech D.Live conference in Hong Kong.
Huawei unveiled the Mate X in February with a price tag of roughly 2,600 US dollars.
The handset was initially set to launch in June but is now expected to be rolled out globally in September, said Pang, citing the need for extra tests to better ensure the stability of the folding structure and improve the app adaptation.
The company was more "cautious," he said after the Samsung' Galaxy Fold reportedly failed to work properly in some reviews. Huawei doesn't want to launch a product "to destroy our reputation," he added.
Meanwhile, Pang told Reuters that Huawei could release its Hongmeng operating system (OS) – which is being tested – within nine months.
The tech giant has registered a trademark for its self-developed Hongmeng OS following a domestic application submitted last August. Now, more countries have received the OS trademark application from Huawei, said Reuters.
"Our preference will, of course, be Google and Android as we have been partners for many years," said Pang. "But if the circumstances force us to, we can roll out Hongmeng in six to nine months."
Pang also denied recent media reports that Huawei was canceling the rollout of its next new laptop and said it will still launch at a later date.