Australia's "Science in the City" makes science more interesting
People's Daily Online
1565878829000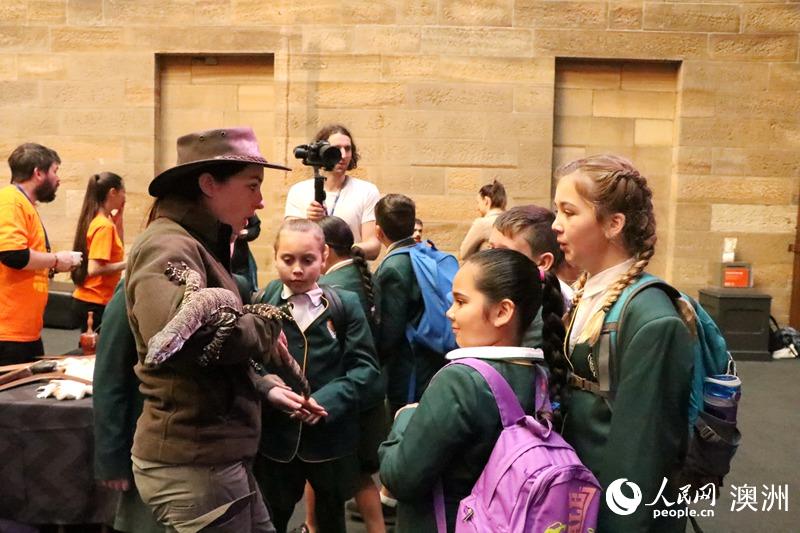 Animal carers from the Australian Wildlife Exhibition brought small animals to interact with the students. (Photo by Quanjiao Wang)
The two-week-long "Science in the City" is currently in full swing at the Australian Museum after opening on August 6.
As the largest science festival in schools and communities, as well as a part of the Sydney Science Festival and Australia's National Science Week, "Science in the City" aims to provide local primary and secondary school students with a platform to learn about science.
"We're pleased to bring you a program of two hundred and fifty hands-on activities and presentations all designed to inspire young minds," the Executive Director & CEO of the Australian Museum, Kim McKay said during the opening ceremony.
Ms. McKay said the museum wants to make people "arrive curiously and leave inspired." She believed that the advancement of science, including the exploration of the universe, cannot be separated from the joint efforts of scientists from all over the world.
In an interview, Ms. McKay said that a museum should not just be a quiet place for exhibitions; it should be full of vitality. The Australian Museum is committed to working with museums around the world, using things such as the holiday exchange program with the Beijing Museum of Natural History to strengthen science education for students.
During the science festival, students can don white coats and experience the lab classroom to learn how to conduct scientific forensics in criminal cases by extracting DNA from strawberries, Ms. McKay explained.
The students will also have access to chemical experiments and robot operations, among other things. This year marks the 50th year since the first moon landing, and the festival will also feature many space-related projects.
As in previous years, "Science in the City" has received support from many universities and science institutions and over 50 collaborative science organizations.
The festival will host more than 200 themed events until August 16, including science lectures, scientific performances and practical projects aimed at different age groups. There are also dozens of science booths, where students can enjoy virtual reality technology and interactive games.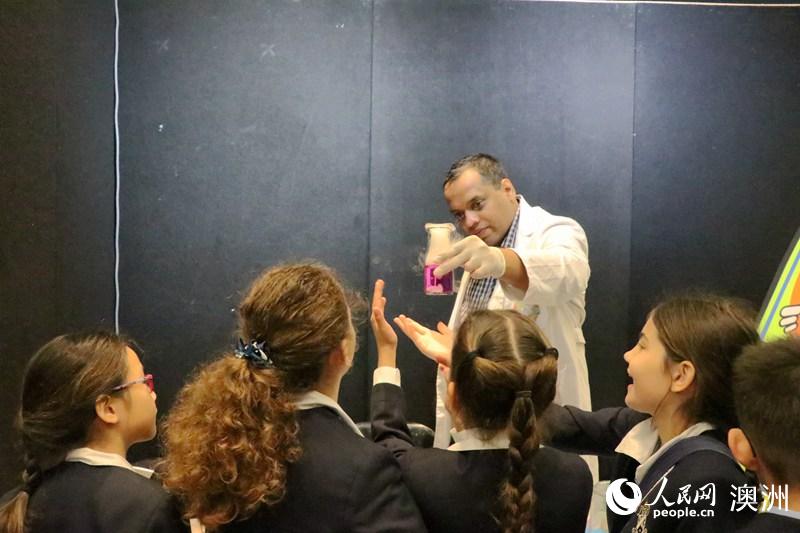 Chemical experiment display (Photo by Quanjiao Wang)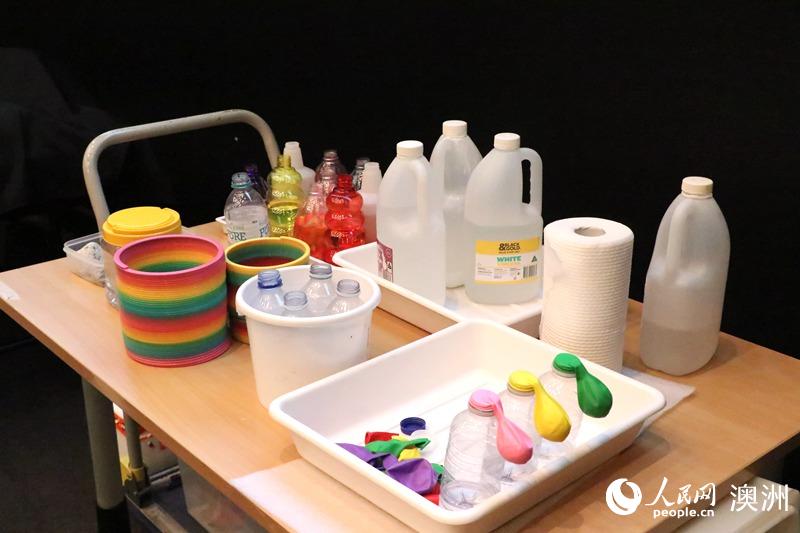 Displaying the scientific experiment with simple props (Photo by Quanjiao Wang)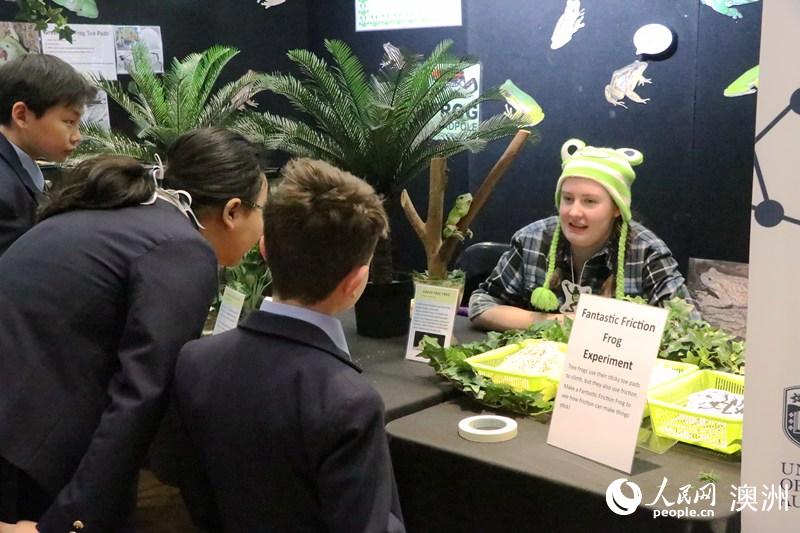 Exploration of frog knowledge (Photo by Quanjiao Wang)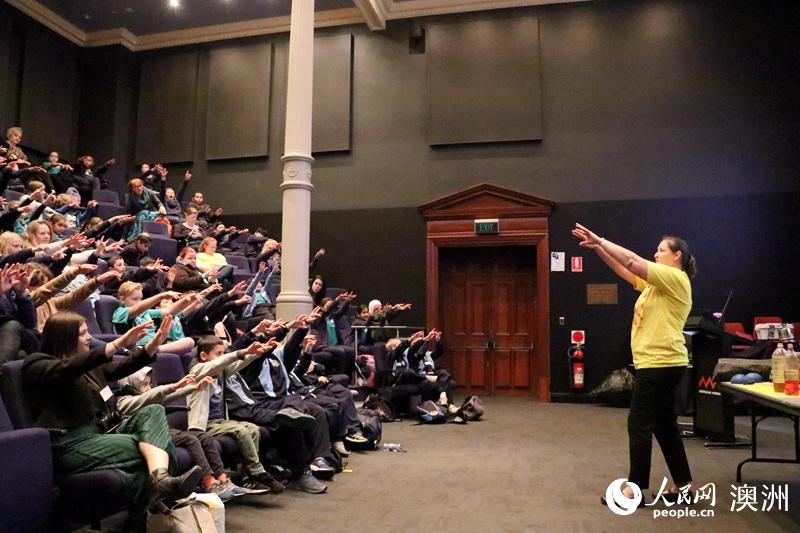 Museum Staff interacting with the students (Photo by Quanjiao Wang)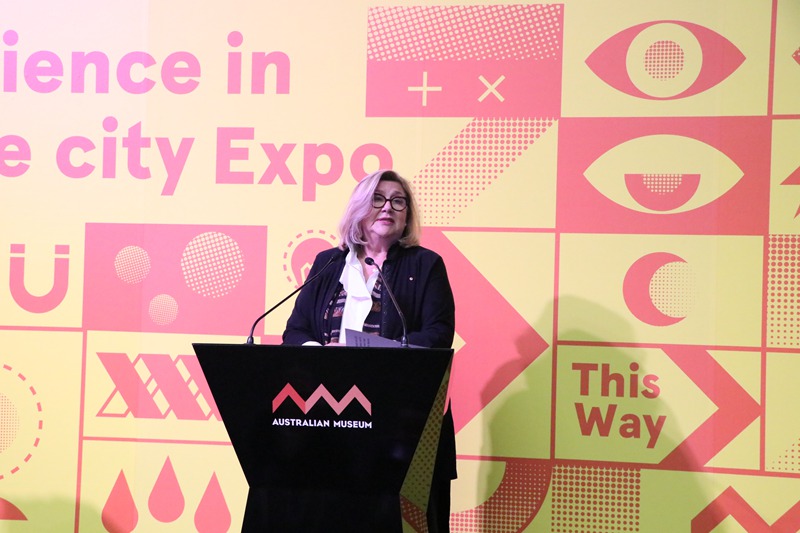 The Executive Director & CEO of Australian Museum, Kim McKay speaks at the opening ceremony (Photo by Quanjiao Wang)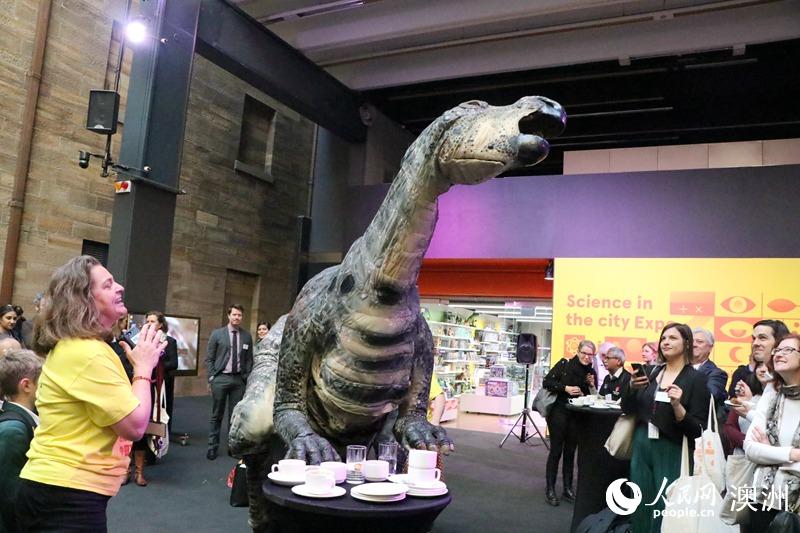 The giant dinosaur played by the museum staff (Photo by Quanjiao Wang)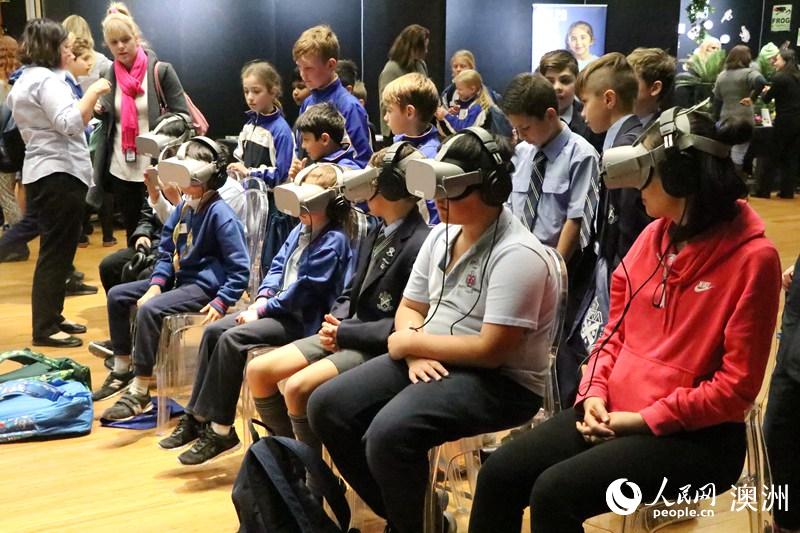 VR experience (Photo by Quanjiao Wang)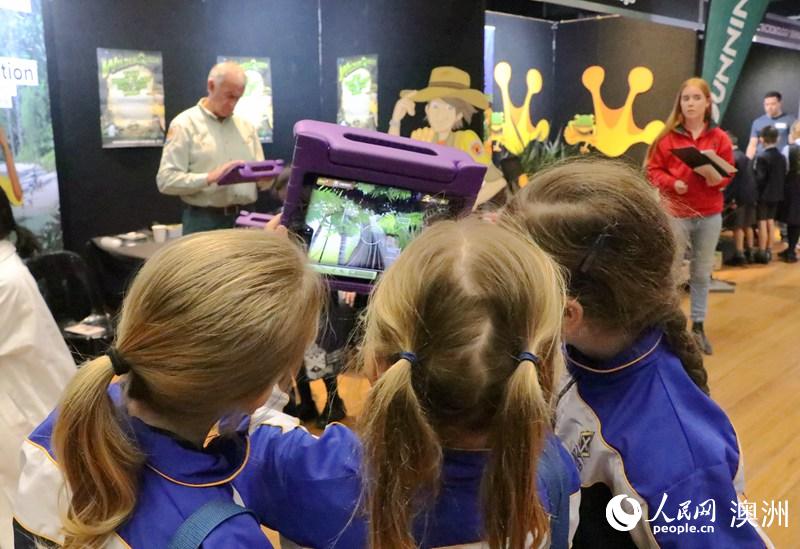 Students using modern technology to learn about science (Photo by Quanjiao Wang)