China and Russia deepen nuclear power cooperation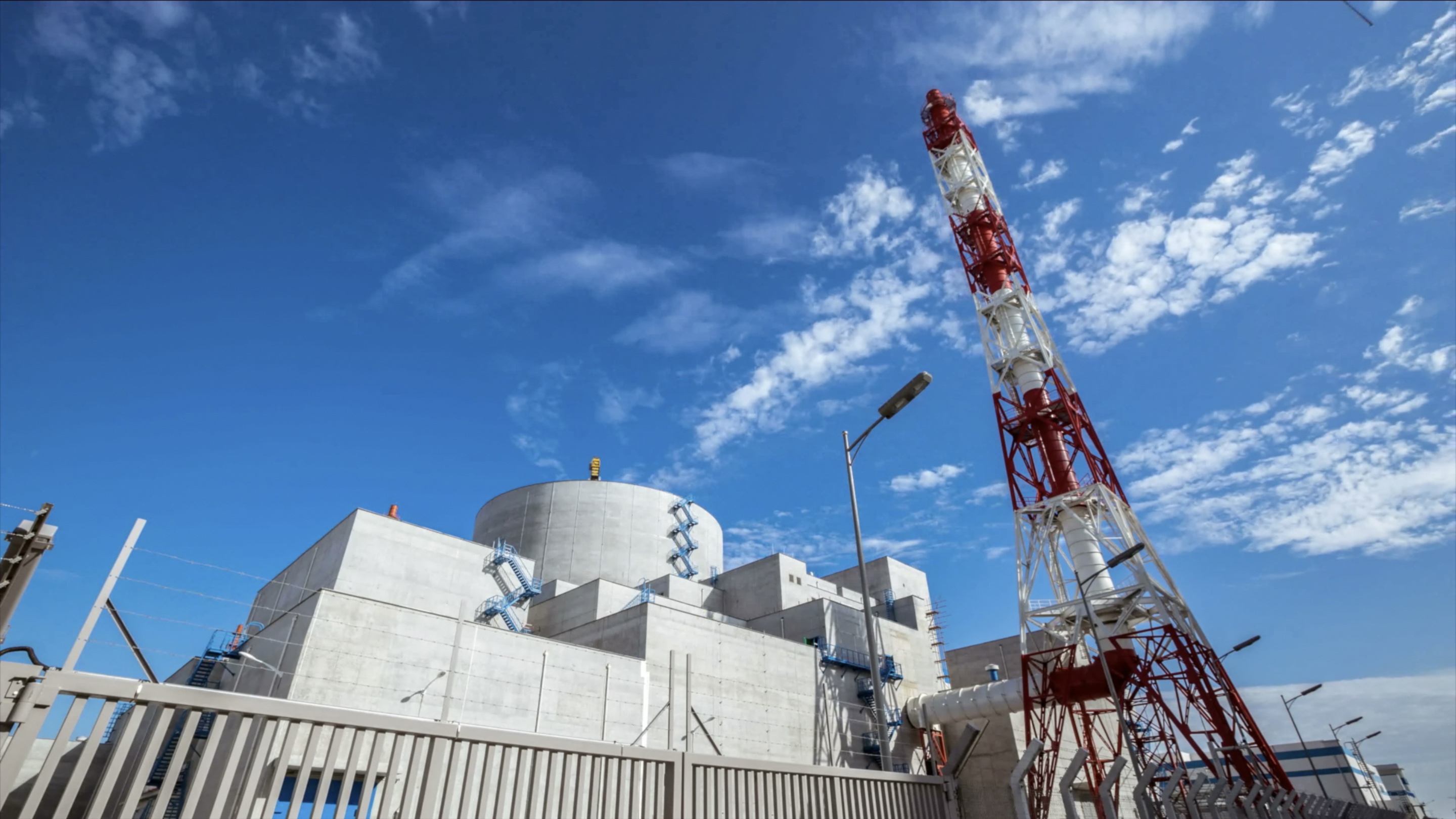 (Photo: CGTN)
China and Russia are expanding their cooperation in many fields, including nuclear power. The two countries have signed big deals in recent years to build more power units based on strict safety standards.
Tianwan, the first such plant in east China's Jiangsu Province is an example. It's part of the biggest such cooperation project between China and Russia, which began construction in 1999 and behind it are the efforts of many.
Many Russian technicians have worked here for over 15 years. They have become an important part of the team, backing up the safe and sound running of the nuclear power plant.
For Gavrilin Alexander Fedorovich, his routine job is coordinating and monitoring.
"Our Russian team, as designers and contractors, participated in the building of four power units here, particularly the first two, in which, we are responsible for device supply, installation and debugging," he said.
His colleague Sergey Minakov knows every detail of the projects. Safety and high efficiency are the team's goals.
"There are new safety measures, for example, for the first time we are using double protective shells, increasing a special ventilation system, and establishing negative pressure to stop radiation even when accidents happen," he stressed.
Tianwan's phase-1&2-unit project started working in 2007. They are generating electricity for the neighboring areas and are viewed as "the model of China-Russian nuclear power cooperation."
Its phase-2 project with other two units was put into use last year. With both countries showing their openness, they have signed big nuclear power deals, including another two units to be built here.
"In the first phase, the Russian team did the debugging, while we did it in the second phase. After over 1,000 technological improvements, we have achieved excellent rankings in the World Association of Nuclear Operators," Zhang Yi, vice general manager of Jiangsu Nuclear Power Co., Ltd., told CGTN.
All these are based on the smooth and cooperative work of both teams.
"We have pleasant chemistry. Our Russian colleagues greatly helped in the construction phase, and now they are backing up the running of the units. We are happy for such ties," said Zhao Chenliang, chief operator of the power plant.
Now, besides Tianwan, another two units provided by Russia will be installed in northeast China's Liaoning Province. Both countries will work together on China's future generation of nuclear power projects and further cooperation is on the way.
For the Russian teams, their work, life and friendships in China make them feel at home in Tianwan, just like the bridge linking the area to broader areas.