EU to set 840 million euros for eight world-class supercomputers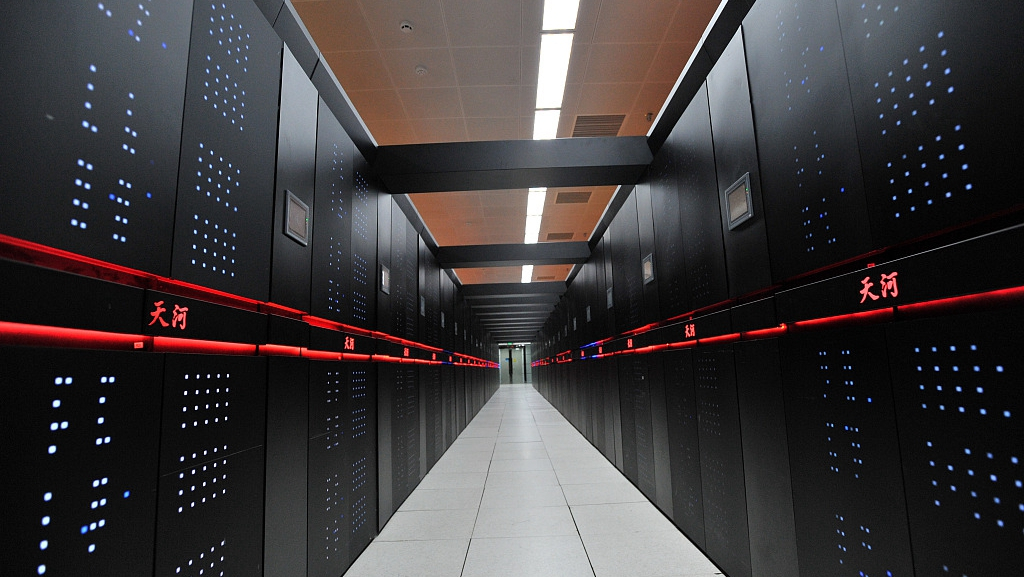 (Photo: CGTN)
Eight sites have been selected across the European Union (EU) to host the first European supercomputers, according to the European Commission. The total budget set for the project is expected to reach 840 million euros.
The supercomputers are expected to become operational during the second half of 2020, it said.
The eight host cities are in Bulgaria, Czech Republic, Finland, Italy, Luxembourg, Portugal, Slovenia, and Spain.
The EU seems ready to step up its efforts against the U.S. and China in the cutthroat supercomputer race.
Last year, a report published by Top500 data on supercomputing capabilities showed that China ranks first in terms of global share of installations, while the U.S. tops the list in performance.
Source: European Commission, the TOP500 project
It said China continues to increase its installation rate, with the country now hosting 227 systems, or 45 percent of the global total, while the U.S. dominates in terms of performance. Two systems – the Summit and Sierra at the U.S. Department of Energy (DOE) rank first and second in the world.
According to the report, the EU has 92 systems in total. The UK leads with 20, France 18, Germany 17 and Ireland 12. Germany has the best-performing EU supercomputer installation on the list, ranking 7th worldwide.
Supercomputers have long been acclaimed for their high-performance computing capabilities. For example, Summit by IBM can perform 200 quadrillion calculations per second, which would take the typical computer tens of years to complete.
IBM's Summit. (Photo‍: VCG)
According to the European High-Performance Computing Joint Undertaking (EuroHPC), the initiator of the project, supercomputers in Europe will be used to support the development of major applications in domains such as personalized medicine, material design, bio-engineering, weather forecasting, and climate change.
The Vice President of the Digital Single Market, Andrus Ansip, said, "These sites will give our researchers access to world-class supercomputers, a strategic resource for the future of European industry."
"They will be able to process their data inside the EU, not outside it. It is a major step forward for Europe to reach the next level of computing capacity; it will help us to advance in future-oriented technologies like the Internet of Things, artificial intelligence, robotics and data analytics," he added.