BYD delivers electric buses to Japan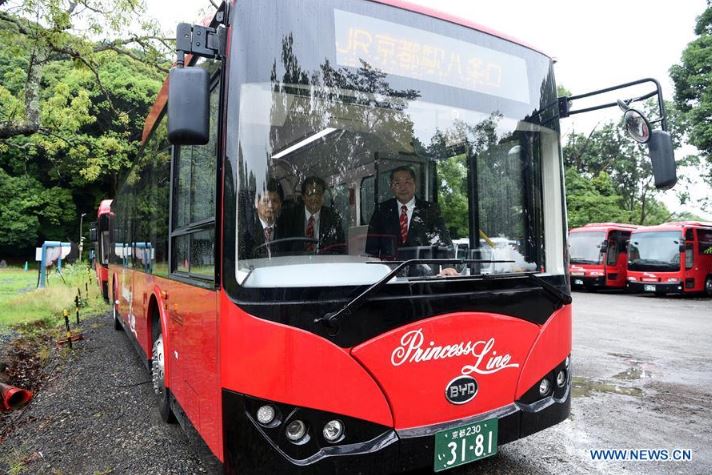 A BYD electric bus is about to set out in Kyoto, Japan, June 20, 2018. (Photo: Xinhua)
China's new energy vehicle manufacturer BYD has delivered its electric buses to Japan's Oze National Park, the Shenzhen-headquartered company said Monday.
The J6 model of the bus, specifically designed for Japan and the 2020 Tokyo Olympic Games, has a compact body to enhance accessibility on Japan's narrow streets and a low floor designed to cater to the aged society of Japan.
It was the fourth time that BYD has delivered electric buses to Japan, the company said, noting that at present, one in every three electric buses in Japan's public transport market is provided by BYD.
"BYD plans to introduce a full range of new energy products to Japan, including all-electric buses, trucks and forklifts, as well as solar and power storage products," said Liu Xueliang, general manager of BYD's Asia Pacific sales division.
As of March 2019, BYD has a global reach boasting sales of over 50,000 electric buses in more than 50 countries and regions, as well as 17,000 units sold domestically.