China's Beidou Navigation System ready to go global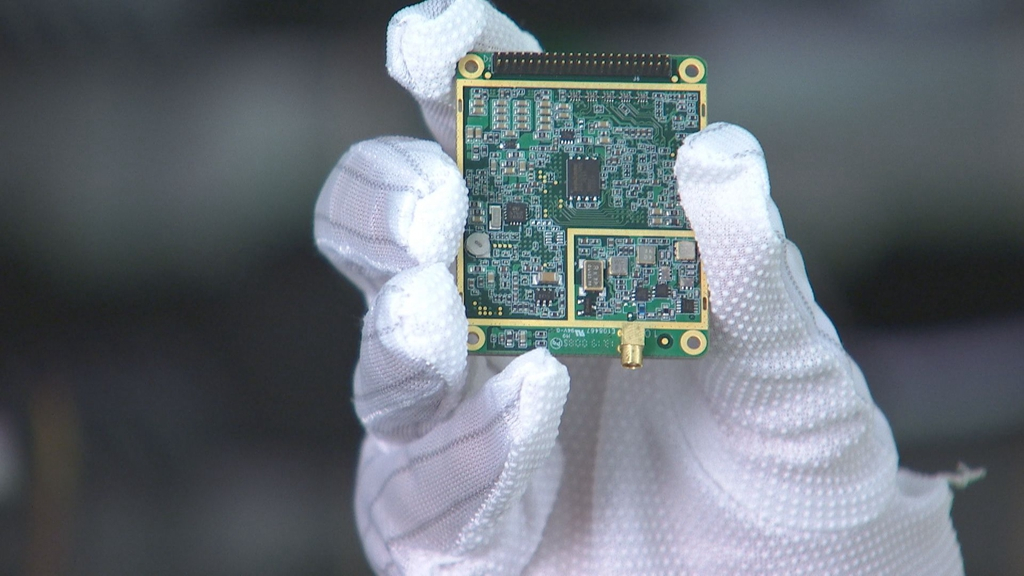 (Photo: CGTN)
The US ban on selling chips and other key components to Huawei has raised concerns among other Chinese tech companies. But I talked with two major players in the Beidou Navigation System who say they are not worried by the move.
Comnav Technology is one of the key suppliers of high precision modules and receivers for the Beidou Navigation System.
The US government put Comnav's products on its list of additional tariffs last year, but the company said the impact has been limited.
Yin Qing, Comnav Technology's Vice General manager told CGTN that because they don't have very big sales in the US right now, tariffs didn't really affect them.
China started to build its Beidou Navigation System in the late 1990s. High tech companies used to rely on imported components.
But after years of research, Chinese high tech companies have developed the core technology and completed the supply chain. Now, this module only costs around 2,000 US dollars with all the same functions. These companies say the key for sustainable growth is building a complete industrial chain.
From chipsets to receivers, thousands of companies have provided products and solutions in the sector. Shen Jun, Vice President of Beijing Unistrong Science and Technology Company told CGTN that once a senior scientist says the core technology cannot be bought, they have to develop their own key skills and technologies. He thinks this is the main lesson that can be learned from Beidou's independent development.
Some Chinese tech companies may have felt increasing uncertainty due to the ongoing US-China trade war, but experts say that where there is danger, there might be opportunities as well.
Wang Jianyu, the director of Chinese Academy of Sciences Shanghai Branch said in the short term, a ban may restrict you, but in the long run, it helps you to reshape your technology and business model.