Summit demonstrates China's leapfrog into digital world
FUZHOU, May 6 (Xinhua) -- The second Digital China Summit opened Monday in eastern China's Fujian Province, offering a glimpse into the latest trends in digital technologies that are being rapidly deployed by the country's government units and companies.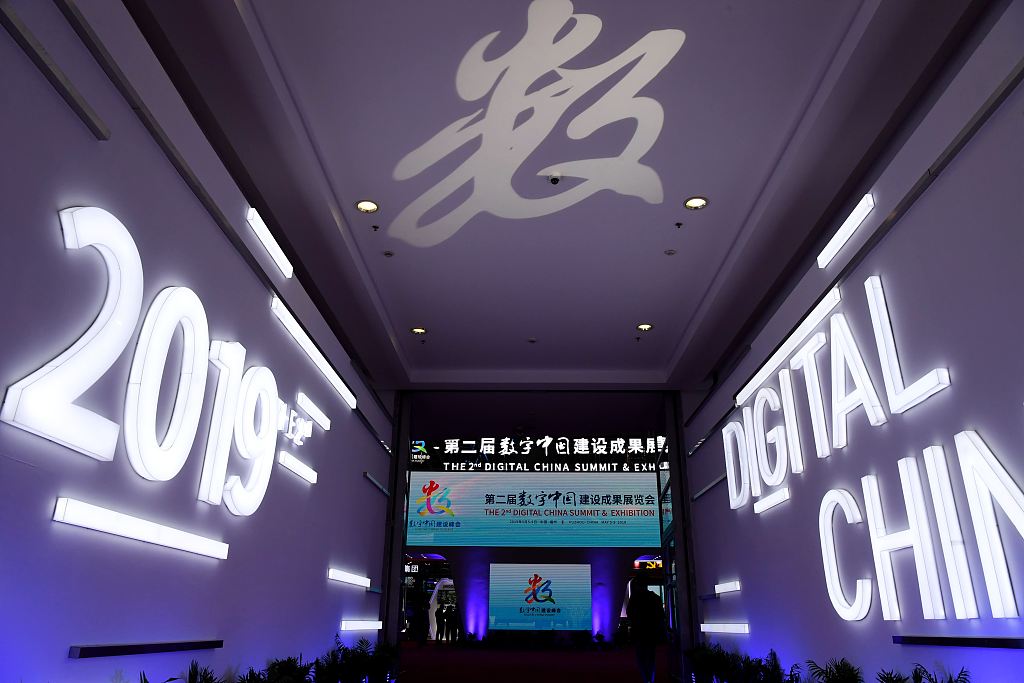 Photos: VCG

The Chinese government has expected information technologies to nurture new economic engines and upgrade old industries as the country shunts from the high-speed economic growth to the path of high-quality development.
Huang Kunming, a member of the Political Bureau of the Communist Party of China (CPC) Central Committee, in a keynote speech at the summit called for advancing the building of a digital China and smart society, stressing the role of information technology in promoting high-quality development.
Huang, also head of the Publicity Department of the CPC Central Committee, said China's advantages in internet technology innovation, technology application and as a huge market should be transformed into advantages in developing a digital economy.
He called for achieving breakthroughs in core technologies, enhancing protection of intellectual property rights, advancing information infrastructure construction and narrowing digital gaps between urban and rural areas.
A report reviewing the country's digital development in 2018 was also issued at the summit, pointing to rapid growth in sectors including electronic information manufacturing, software service, communications and big data.
The report published by the Cyberspace Administration of China said the country last year recorded more than 9 trillion yuan (1.3 trillion U.S. dollars) in online retail. China's digital economy reached 31.3 trillion yuan in scale, accounting for one-third of the national GDP in 2018.
Provincial-level e-government platforms have also slashed time for getting government permits by an average of 30 percent, the report noted.
Trendy technologies from driverless vendor vehicles and facial recognition security checks to 5G networks are being used at the event in the city of Fuzhou. A number of tech companies are displaying their cutting-edge products including Baidu's driverless vehicles, Huawei's AI chip "Ascend" and Foxconn's "future factories."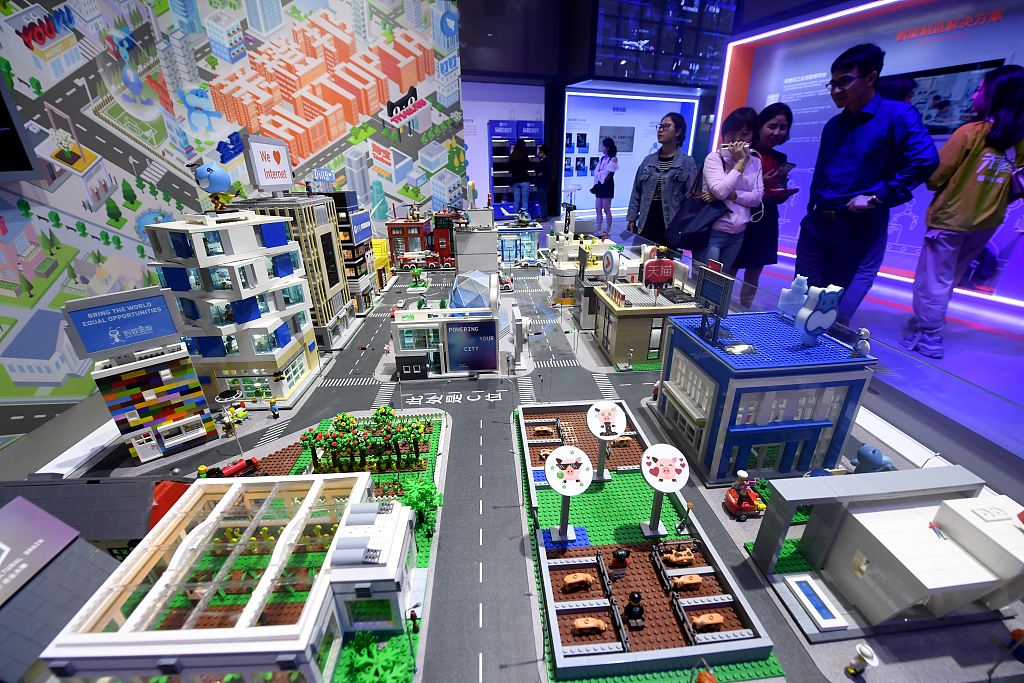 Pony Ma, CEO of China's Internet giant Tencent, said at the summit that the company, by working with Fujian police, has used its facial recognition technology to help 1,000 families find missing family members in the past two years.
Hu Xiaoming, president of Ant Financial that runs the popular online payment network Alipay, also said at the event that one of every four Chinese now handles government services on Alipay, making it the country's largest platform that offers access to government services.
The summit from May 6 to 8 aims to serve as a platform for issuing China's policies on IT development and displaying the achievements and experience of e-government and the digital economy.
More than 1,500 officials, company representatives and scholars are attending the event, which is co-organized by the Cyberspace Administration of China, National Development and Reform Commission, Ministry of Industry and Information Technology and Fujian provincial government.