Shanghai moves forward to become sci-tech innovation center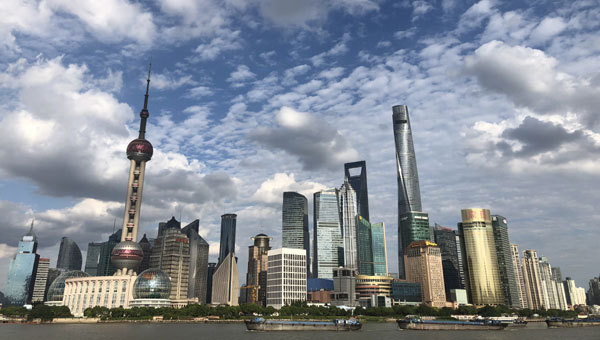 Shanghai Pudong New Area. (Photo: China Plus)

Shanghai is marching ahead toward its goal of becoming an internationally influential science and technology innovation center through cooperation with local companies and multinationals.
U.S. tech giant Microsoft's new Artificial Intelligence (AI) and Internet of Things (IoT) Insider Lab is expected to start operating in Shanghai next month.
The lab is Microsoft's first AI & IoT Insider Lab in the Asia-Pacific region, as well as the third and largest of its kind in the world, after Seattle and Munich.
Corporate vice president of Microsoft Hon Hsiao Wuen explains why they chose Shanghai for the new lab.
"Shanghai has been a pioneering force in China's reform and opening up, and its conditions are also favorable. Not only the municipal government is insightful, but the industrial chain in the city is also quite complete. The leading enterprises in Shanghai cover various sectors, and many of them have stayed committed to innovation," says Hon.
The lab will work with local enterprises and multinational companies to build prototypes through production, conduct technical training and provide go-to-market advisory.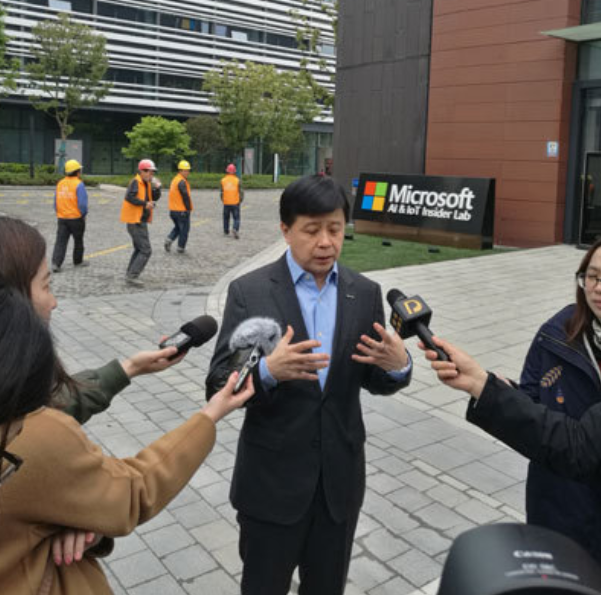 Hon Hsiao Wuen, Corporate vice president of Microsoft, speaks during an interview near the tech giant's new Artificial Intelligence and Internet of Things Insider Lab in Shanghai. (Photo: China Plus)
It aims to boost the integration of AI and IoT with the digital transformation in sectors such as manufacturing, retailing, medicine, finance and public services.
The lab is located on the AIsland, a new specialized AI zone in Zhangjiang Science City in Pudong New Area.
The hub is home to various AI applications such as security and protection, voice recognition and deep learning.
Chair Yuan Tao of Zhangjiang Group says an incubator will also be built on the AIsland to help with the development of small and medium sized companies.
"We hope to see that large, small and medium-sized companies will cooperate to develop AI technology on the AIsland. The leading enterprises and new startups can co-exist with each other harmoniously, and the giants can become a pulling power of small and medium-sized companies' development," says Yuan.
The AIsland zone is seeking to become a pioneering area that leads the national AI pack by the end of the year.
Fifteen Chinese and international companies have decided to set up offices in the hub, including Microsoft, IBM and Alibaba.
"Shanghai will speed up building a more competitive, innovative city, and march forward to become an internationally influential science and technology innovation center," says Ying Yong, the mayor of Shanghai.
Ying Yong, the mayor of Shanghai. (Photo: China Plus)