Scientists urge pause in editing human genes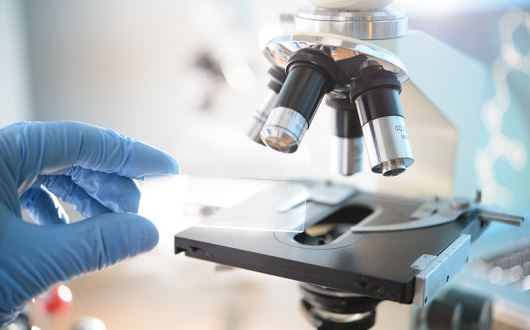 (Photo: VCG)

More than a dozen top scientists and ethicists from seven countries are calling for a temporary global ban on editing the human germline-heritable DNA in sperm, eggs or embryos-to produce babies.
They published a commentary on Thursday in the scientific journal Nature, led by Eric Lander, director of the Broad Institute of Massachusetts Institute of Technology and Harvard University, and co-authored by a group of Chinese researchers, including Shao Feng, deputy director at the National Institute of Biological Sciences, and Li Jinsong, professor at Shanghai Institute of Biochemistry and Cell Biology.
They also emphasized the urgent need for an international framework, that should be more than regulations or an international treaty, but in which each nation should "voluntarily commit to not approve any use of clinical germline editing in a fixed period unless certain conditions are met".
The ban would allow time for discussions on technical, scientific, medical, societal, ethical and moral issues until the safety of this technology has been better investigated, they said.
"The framework we are calling for will place major speed bumps in front of the most adventurous plans to re-engineer the human species. But the risks of the alternative-which include harming patients and eroding public trust-are much worse," they said.
The call has received support from the US National Institutes of Health, backed by other editorials and academic perspectives released in Nature.
Germline editing, using the popular tool CRISPR, is part of the world's exploration of editing genes that are passed on to offspring, and has only become possible in recent years. It contrasts with altering genes in cells whose DNA is not transmitted to the next generation.
The call is the latest response to the controversial experiment in November by Chinese scientist He Jiankui, who announced he had created the world's first gene-edited babies. The announcement sparked global condemnation and put bioethics under the spotlight.
China firmly denounced the experiment and in February proposed stricter guidelines aiming to stop clinical use of any unapproved biomedical technologies. Minister of Science and Technology Wang Zhigang also said at a news conference in March that China will continue to improve legislation to further manage research ethics.
Huang Yu, deputy director of the medical genetics department at Peking University, said it is reasonable to call for a stop to germline editing, as international academies have already reached a consensus regarding the danger of experimenting on embryo modifications.
"But it doesn't mean the entire gene-editing research should be affected," he said.
Bai Chunli, president of the Chinese Academy of Sciences, said in a previous interview with Science and Technology Daily that clinical use of germline editing should be banned until technological and ethical issues are fully resolved, but scientists should be allowed to explore some basic research under laws that have clear boundaries.
In 2015, the organizers of the first International Summit on Human Gene Editing released a statement, calling it "irresponsible to proceed with any clinical use of germline editing" unless and until there is sufficient understanding of its safety and efficacy.
However, the scientists who wrote the commentary in Nature believe the statement was inadequate and there is still no mechanism to pursue international dialogue on this matter.
Jennifer Doudna, one of CRISPR's inventors and a top researcher at the University of California, Berkeley, told US science magazine Discover that although she mostly agrees with the call, she still finds it "a bit late" to call for a pause.
"I'd like to actually see more international requirements and consequences to those requirements in place that would provide a real guideline forward for this whole field," she said.