AI applied to judge Alibaba coding competition for first time
China's e-commerce giant Alibaba has for the first time used AI as a judge in a programming contest that was held Thursday.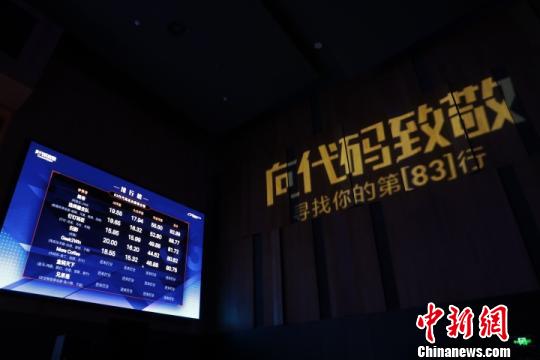 Alibaba holds a programming contest with AI as a judge, April 18, 2019. (Photo: China News Service)
The internal contest, part of a program to improve research and development among the tech group's 30,000 engineers, is named after Duo Long, the legendary Alibaba engineer who initially built Taobao.com.
Duo, now a partner at Alibaba Group, is incredibly passionate about coding and was able to discover a misstep in the 83rd line of code after reviewing it all.
The AI judge can quickly score code from different dimensions after competitors submit their work, while experts also tally the scores. The tool, part of Alibaba's self-developed AI system, performed most accurately and rapidly in the contest, identifying bugs and offering suggestions in milliseconds.
The program is also being used in other applications to review coding and improve performance. An engineer said it usually took a program hours or days to find a bug, but now the efficiency has been improved by at least 20 percent.