Oppo makes new push with cost-effective phones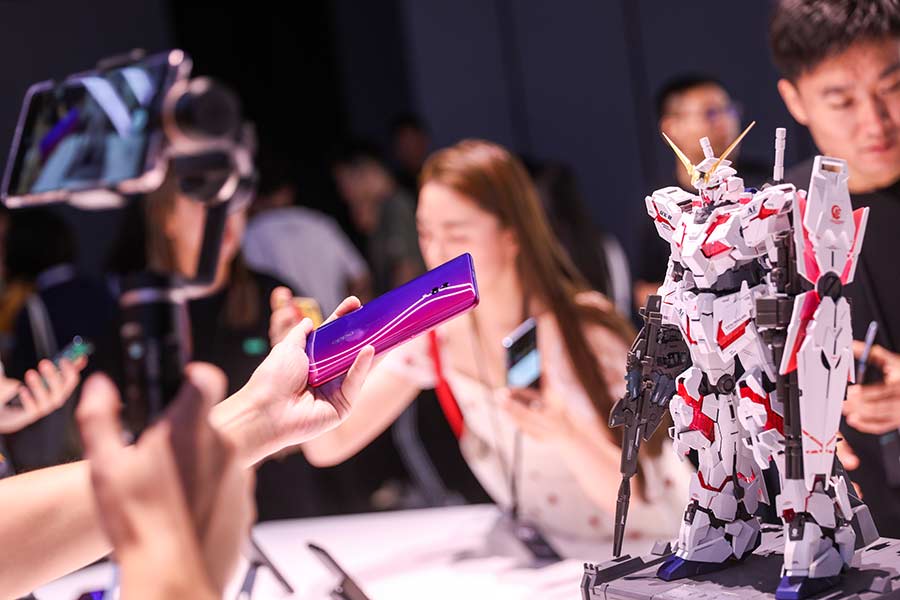 Media professionals try Oppo K3, the company's new smartphone. (Photo: Chinadaily.com.cn)
Leading Chinese smartphone vendor Oppo is making a new effort to lure consumers with cost-effective devices and a partnership with Gundam, a science-fiction media franchise that features giant robots.
The new smartphone Oppo K3 comes with a protruding dual camera setup on the rear, with the main camera containing a 16 megapixel Sony sensor.
It sports a 3D curved-glass body and uses a metal mid-frame.
The device comes with a 6.5-inch display with full high-definition resolution. The front pop-up camera on the top features a 16 megapixel sensor and it can extend in just 0.74 seconds.
Priced from 1,599 yuan ($231), Oppo K3 is part of the company's broader push to upgrade its product lineup so as to outcompete rivals in the highly competitive smartphone arena. Oppo is the second-largest smartphone vendor in China.
China's mobile phone shipments reversed the downtrend over the past five consecutive months, surging 6.7 percent year-on-year in April and amounting to 36.53 million units, according to data from the China Academy of Information and Communications Technology.
Oppo, previously known as a pioneer in writing big checks to hire celebrities as product spokespeople, is now pouring more resources into research and development, in the hope of sustaining its competence.
Oppo said it would invest 10 billion yuan in R&D this year and expand its R&D staff to over 10,000 people.
The company also unveiled a Gundam-edition power bank to appeal to fans of the giant robots.