Chinese researchers develop dual-humanized mice for hepatitis B study
Researchers from Xiamen University and Zhejiang University have developed the world's first model mice to accurately delineate the natural history of hepatitis B virus (HBV) infection and immune-pathophysiology, the development of disease as affected by the immune system.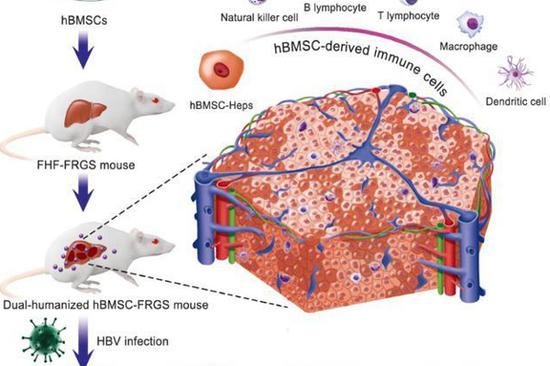 Illustration: Ecns.cn
Teams led by Professor Xia Ningshao of Xiamen University and Li Jun at the First Affiliated Hospital at Zhejiang University spent five years in reaching the breakthrough, publishing their results in the journal Gut.
The model of HBV-induced chronic hepatitis and cirrhosis in mice using the transplant of human bone marrow mesenchymal stem cells will help clarify mechanisms of host-virus interactions and identify intervention strategies for HBV-related liver diseases.
Dual-humanized mice were sensitive to chronic HBV infection, generated sustained human immune and inflammatory responses and ultimately developed liver cirrhosis, according to the paper.
An estimated 250 million people across the world are living with the hepatitis B virus, including 80 million in China. About 600,000 die from HBV-related liver disease each year globally.
Cover file photo: VCG