China and Israel to strengthen joint innovation with new Shanghai hub
People's Daily app
1558908646000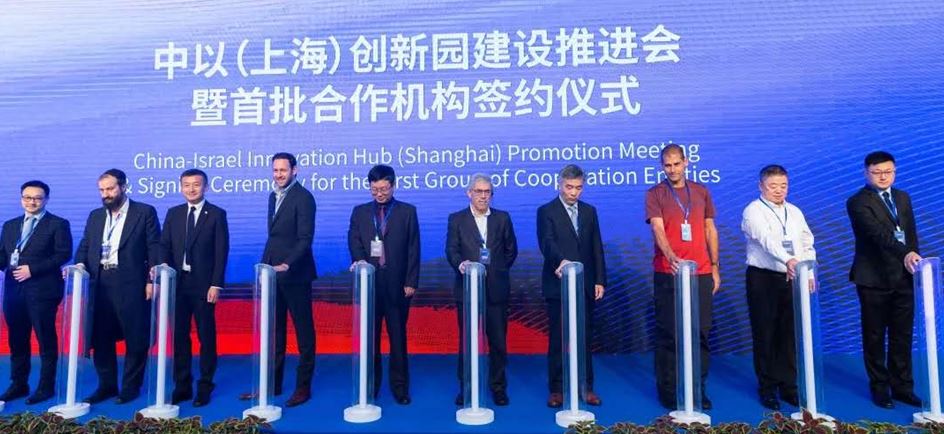 China-Israel Innovation Hub promotional event in Shanghai on May 26, 2019. (Photo: People's Daily)
Shanghai (People's Daily) - China and Israel plan to strengthen innovation cooperation efforts as an innovation hub will be built in Shanghai.
A promotional event was held for the new China-Israel Innovation Hub at the Taopu Smart City located in Shanghai's Putuo District on Sunday.
Representatives from both sides participated in a signing ceremony honoring the 10 enterprises and cooperation entities that have agreed to join hands to advance innovation.
The hub development signals an important step in innovation cooperation between the two countries, said China's Minister of Science and Technology, Wang Zhigang.
Wang explained that the hub will boost scientific and technological achievements, secure financial capital, and attract top talents to enjoy the fruits of innovation, benefit the people of both nations, and set an example for global innovation cooperation.
Scientists and engineers worldwide are welcomed to work, invest, and start businesses in China, and together help build a global innovation network for mutual benefits, Wang also noted.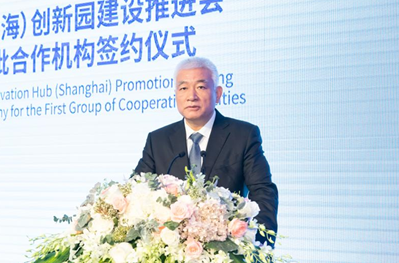 Wang Zhigang, Chin'a Minister of Science and Technology in Shanghai on May 26, 2019. (Photo: People's Daily)
Israeli Ambassador to China Zvi Heifetz said his country is well-known for innovation and that both sides complement each other in many fields.
"The hub represents the friendship between the two, and brings new development opportunities for Israel and China," Heifetz said.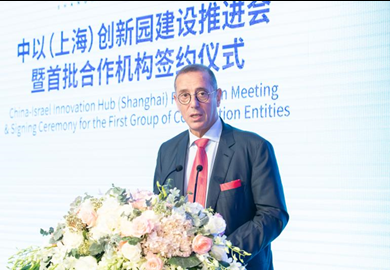 Israeli Ambassador to China, Zvi Heifetz in Shanghai on May 26, 2019. (Photo: People's Daily)

Shanghai Mayor Ying Yong said the city will join hands with Israel to build an innovation-friendly, work-friendly, and living-friendly hub.
The hub will aim at attracting universities, research institutions, and enterprises to come to Shanghai and participate with innovation efforts.

Shanghai's municipal and district governments will implement support policies tailored to the innovation center, and work with relevant IP entities from Israel to develop global IP services.
A Shanghai-Israel innovation fund will be established with a 1 billion yuan investment for the first phase, with 200 million yuan to be used for start-up support.
The China-Israel Innovation and Entrepreneurship Contest, which has been held twice, plans to stage the final round of competition at the innovation hub.
(Compiled by Zhan Huilan)