Africa's first Luban workshop opens in Djibouti
People's Daily app
1553814691000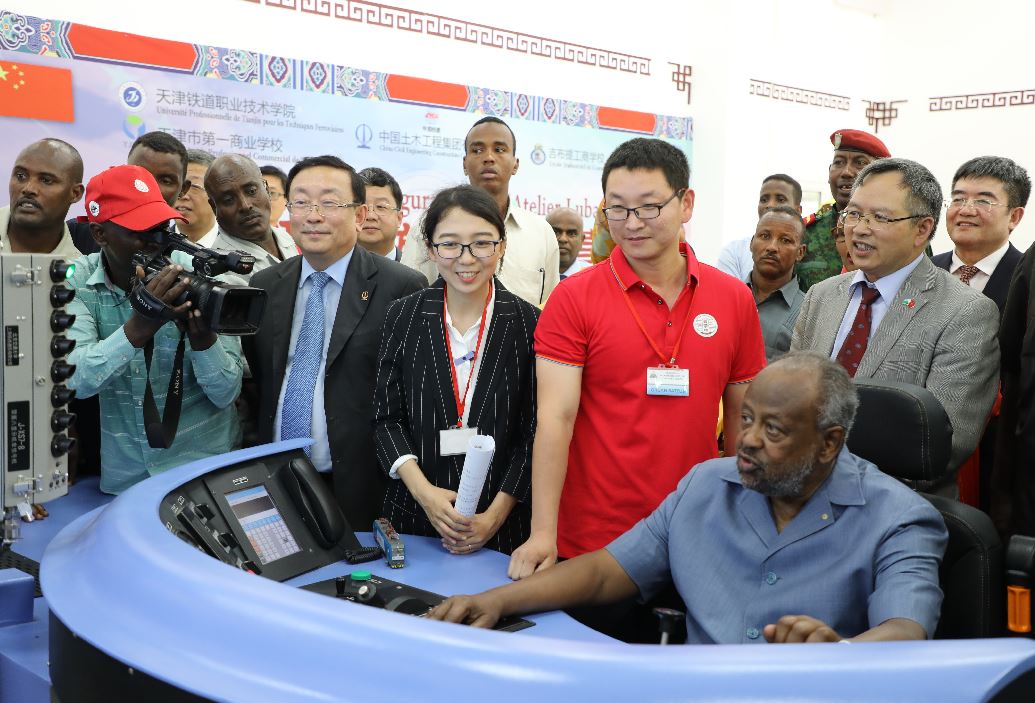 Africa's first Luban Workshop in Djibouti aims to support technological training for African youth. (Photo: Lv Qiang)
Djibouti (People's Daily) -- Africa's first Luban Workshop was launched in Djibouti on Thursday with the aim of supporting technological training for African youth and promoting youth innovation and entrepreneurship.
The workshop, which is the first of 10 Luban workshops to be established across the African continent, is expected to boost Djibouti's overall development through training of the country's youth.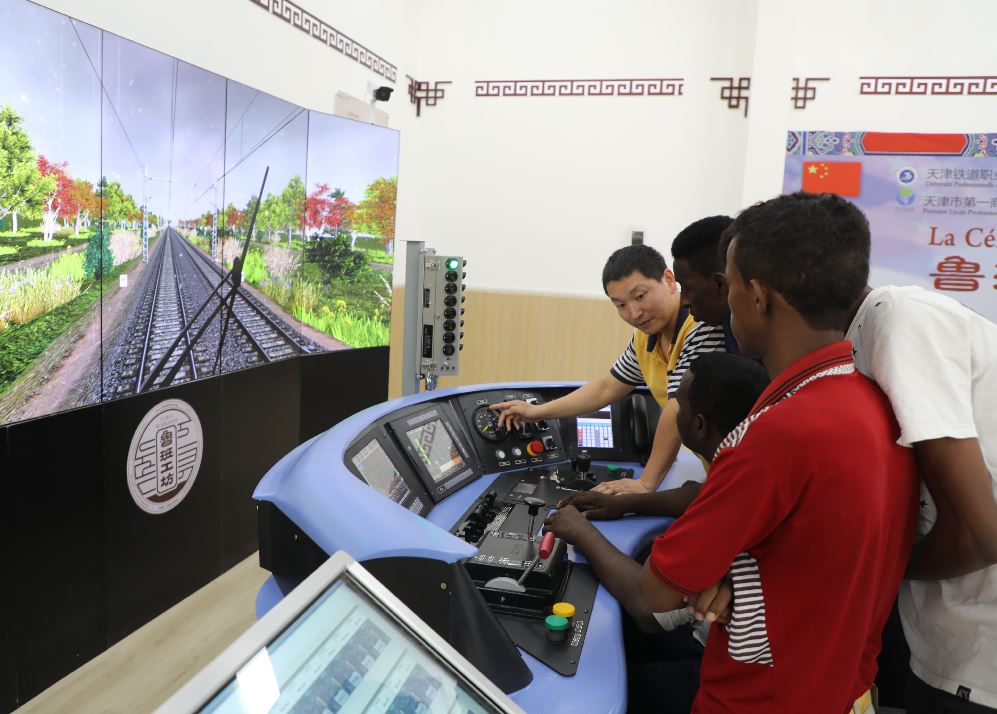 Youth learn new skills at Luban Workshop in Djibouti. (Photo: Lv Qiang)
Djibouti president Ismail Omar Guelleh, Chinese ambassador to Djibouti Zhuo Ruisheng, and president of China Civil Engineering Construction Corporation (CCECC) Yuan Li were among those who took part in the opening ceremony.
Guelleh said that the commencement of the workshop has the potential to improve the quality of students, better serve development projects across the country, as well as provide well-trained talent to the country.

Noting various important infrastructure projects built in Djibouti in the last few years, Guelleh stressed that the Luban workshop will "further enhance the competitiveness of Djibouti through the development of successful young talents."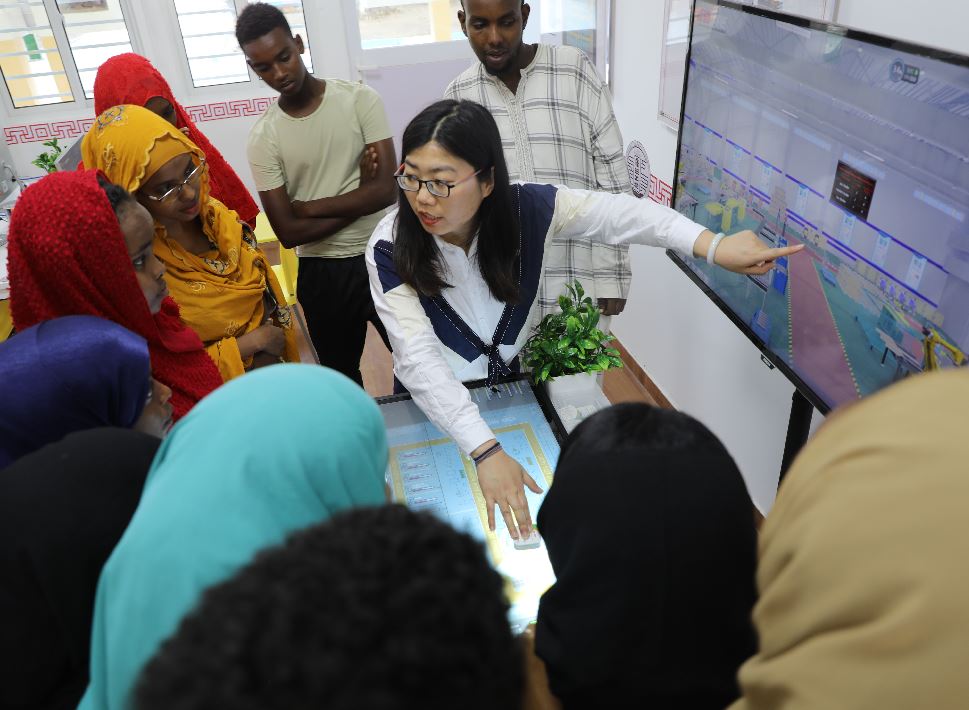 Chinese instructor teaching young people at Luban Workshop in Djibouti. (Photo: Lv Qiang)
Djibouti needs new technology and upgraded economic development, Guelleh stressed.
He described the various positive outcomes the Horn of African country achieved due to its "successful" cooperation with China, mainly in the areas of infrastructure and human resource development endeavors.

The Djibouti president urged the country's Ministry of Education and other education sector stakeholders to pay particular attention to vocational education so as to meet the country's needs through talent cultivation.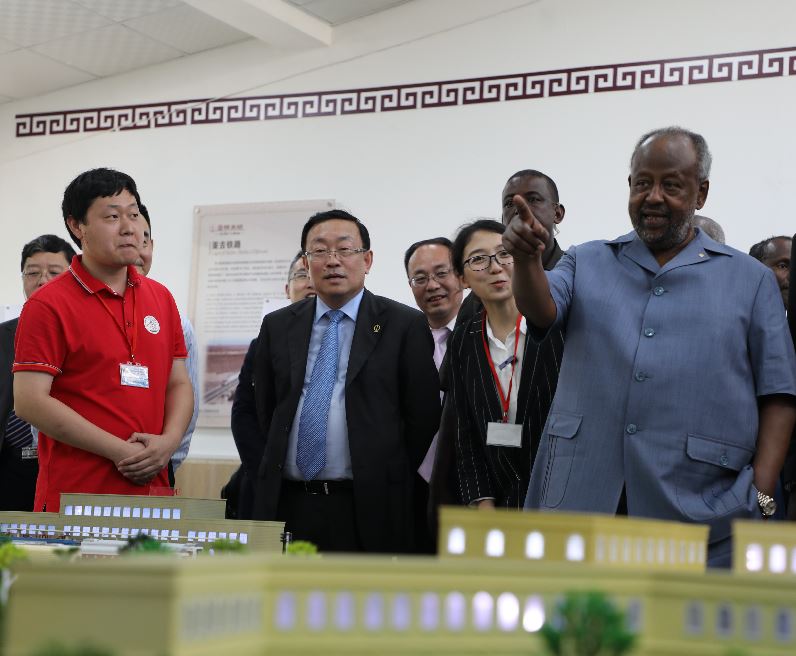 Djibouti president Guelleh at Luban Workshop. (Photo: Lv Qiang)
The CCECC established the workshop with academic support from Tianjin First College of Commerce and Tianjin Railway Technical and Vocational College.
The Addis Ababa-Djibouti Railway, the first multinational electrified rail line in Africa, was built by CCECC to Chinese standards. The practical education base of the Luban workshop is located at the Nagad Station on this railway.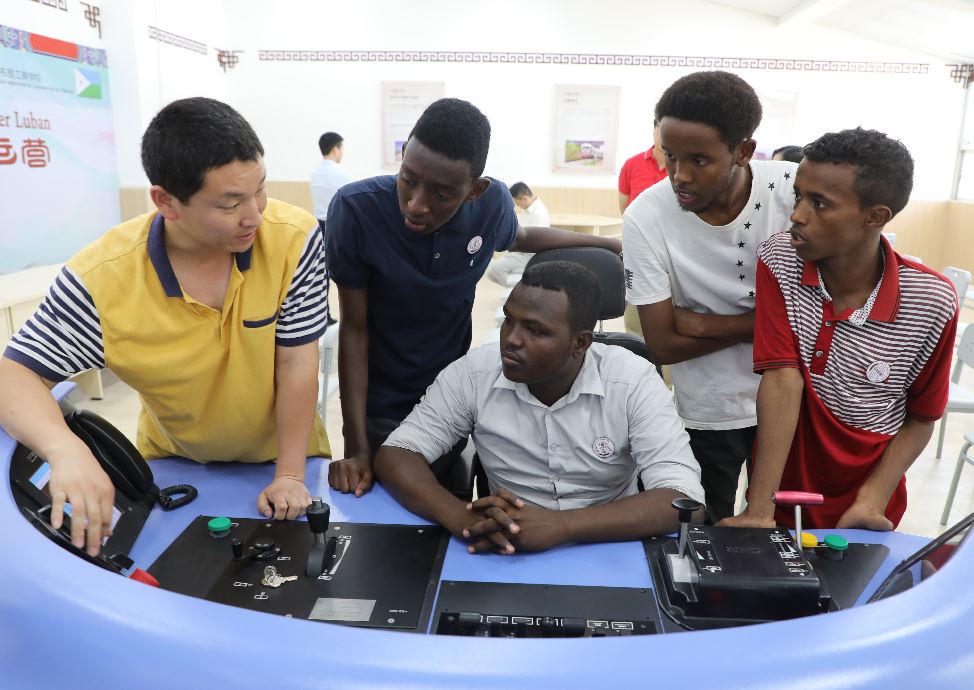 Youth learn new skills at Luban Workshop in Djibouti. (Photo: Lv Qiang)
Yuan Li said that the workshop will "cultivate professional talents for Djibouti in line with national development needs."
Yuan stressed that the workshop, by providing effective vocational training for youths, will boost the country's economic development.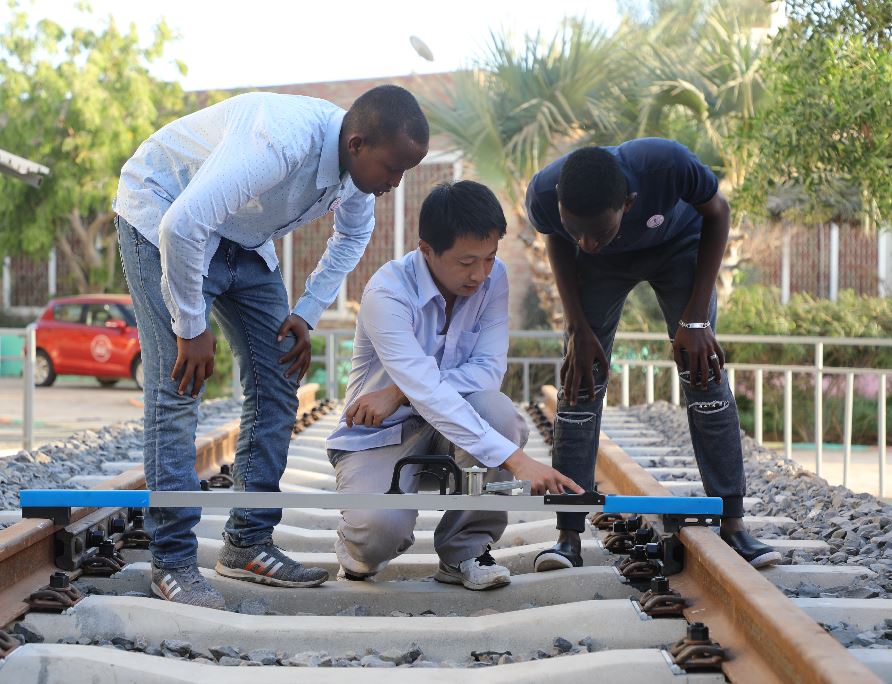 Luban Workshop railway instruction. (Photo: Lv Qiang)
Luban Workshop has four majors, including railway and business majors, spanning a three-year program. Two railway majors make up a gap in Djibouti's professional certifications.
The Luban Workshop has a number of high-standard teaching areas such as the railway operation training zone, locomotive simulated driving training zone and the enterprise simulation management training room at Djibouti Business School.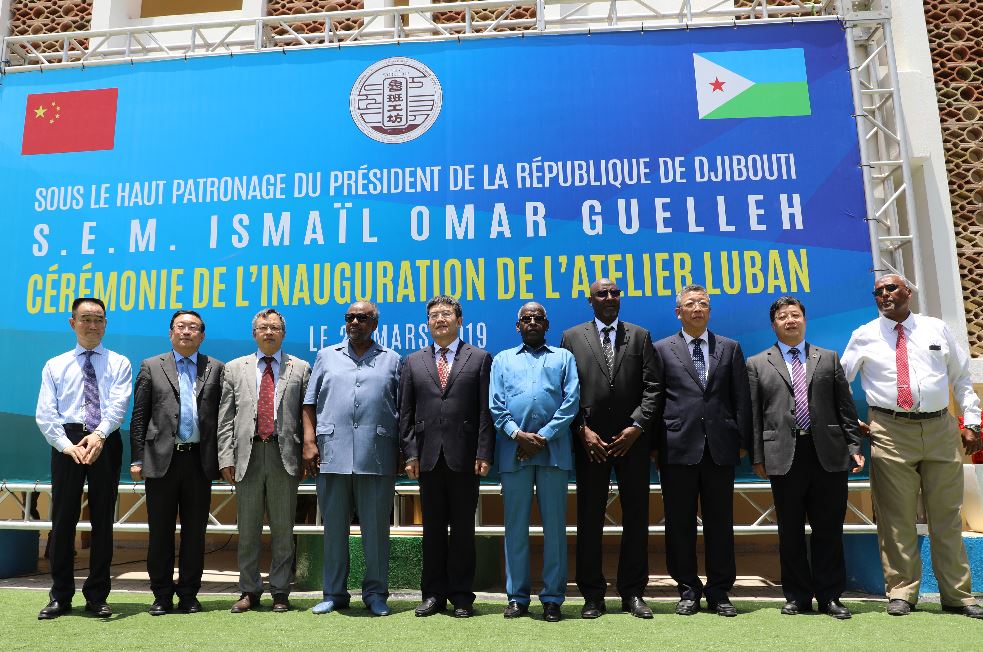 Luban Workshop opening ceremony. (Photo: Lv Qiang)