Beijing biodiversity meet to debate '30 percent by 2030' target
Ahead of a crucial global meet on biodiversity next year, a group of 13 international conservation organizations urged governments to set an ambitious target to protect the world"s natural sites and wildlife population.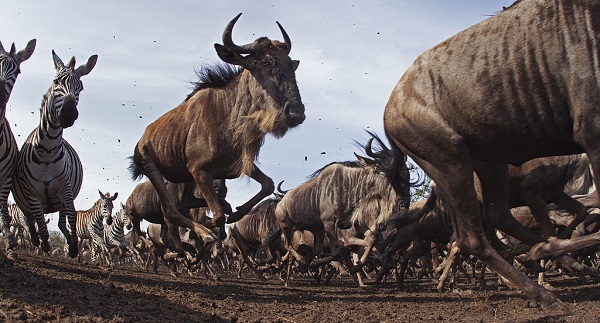 Animals in the wild (Photos: VCG)
At least 30 percent of terrestrial and inland water areas and 30 percent of oceans must be conserved and effectively managed by 2030. And these protected areas should be gradually increased to 50 percent of the Earth"s area by 2050, a joint statement released by the conservation groups on Thursday suggested.
At present, only 14.9 percent of the land surface and 7.3 percent of the oceans are under a protected category.
During the 17th Conference of Parties (CoP15) to the Convention on Biological Diversity (CBD) meeting to be held in Beijing next year, governments will prepare implementation strategies and actions required to protect natural areas.
The CBD will strive to fix targets for protection and revival of natural areas to control climate change, rising air pollution, and ensure availability of safe drinking water.
Global leaders attending the meet must integrate seamlessly with the United Nations Sustainable Development Goals (SDG) and the Paris Climate Agreement to meet the target, the joint statement added.
In the last 58 years, massive loss of natural areas including forests has resulted in the decline of wildlife — mammals, birds, fish, and amphibians — by more than 60 percent.

A series of comparative satellite images show the dramatic shrinking of the Aral Sea between 1973 and 2009.
"The planet is losing wildlife and wild places at an unprecedented rate," said Greg Zimmerman, communications director at the Wyss Campaign for Nature.
Over the next two years, world leaders have an opportunity to chart a new path for our Earth"s remaining wild places by committing to protecting 30 percent of our planet by 2030 and dedicating sufficient funding to manage protected areas effectively, Zimmerman added.
By weight, the world"s mammal population is only four percent in the wild while the rest 96 percent is dominated by humans and their livestock creating a dangerous ecosystem imbalance, a recent study revealed.
Conservationists are seeking to prevent extinction, ensure species population revival, stabilization of ecosystems and its services, and restoration of degrading ecosystems including land.
They also urged governments to recognize the efforts made by indigenous peoples and local communities toward the restoration of natural systems through their traditional knowledge.