Driverless tractor plants field in Shaanxi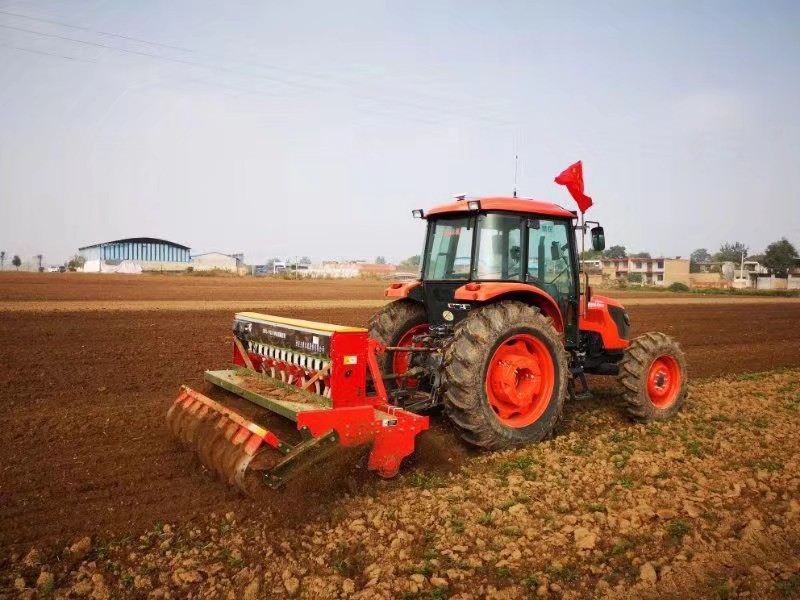 A seeder drawn by a driverless tractor plants corn in Huyi district of Xi'an, Shaanxi province. [Photo provided to chinadaily.com.cn]
A tractor pulls a seeder to plant corn in a field in Huyi district of Xi'an, Shaanxi province, but observers may do a double-take. The tractor has no driver.
Using the Beidou Navigation Satellite System, whose antenna is installed on the roof, the tractor is being tested for the first time with the technology in an agricultural setting, according to Zheng Lixin, a technician with the agriculture and rural affairs bureau of Huyi district, who involved in the refit of the device.
A screen has been installed inside the tractor and an angle-measuring instrument placed on the chassis. At a cost of about 30,000 yuan ($4,200), the tractor is able to drag a seeder around a field independently.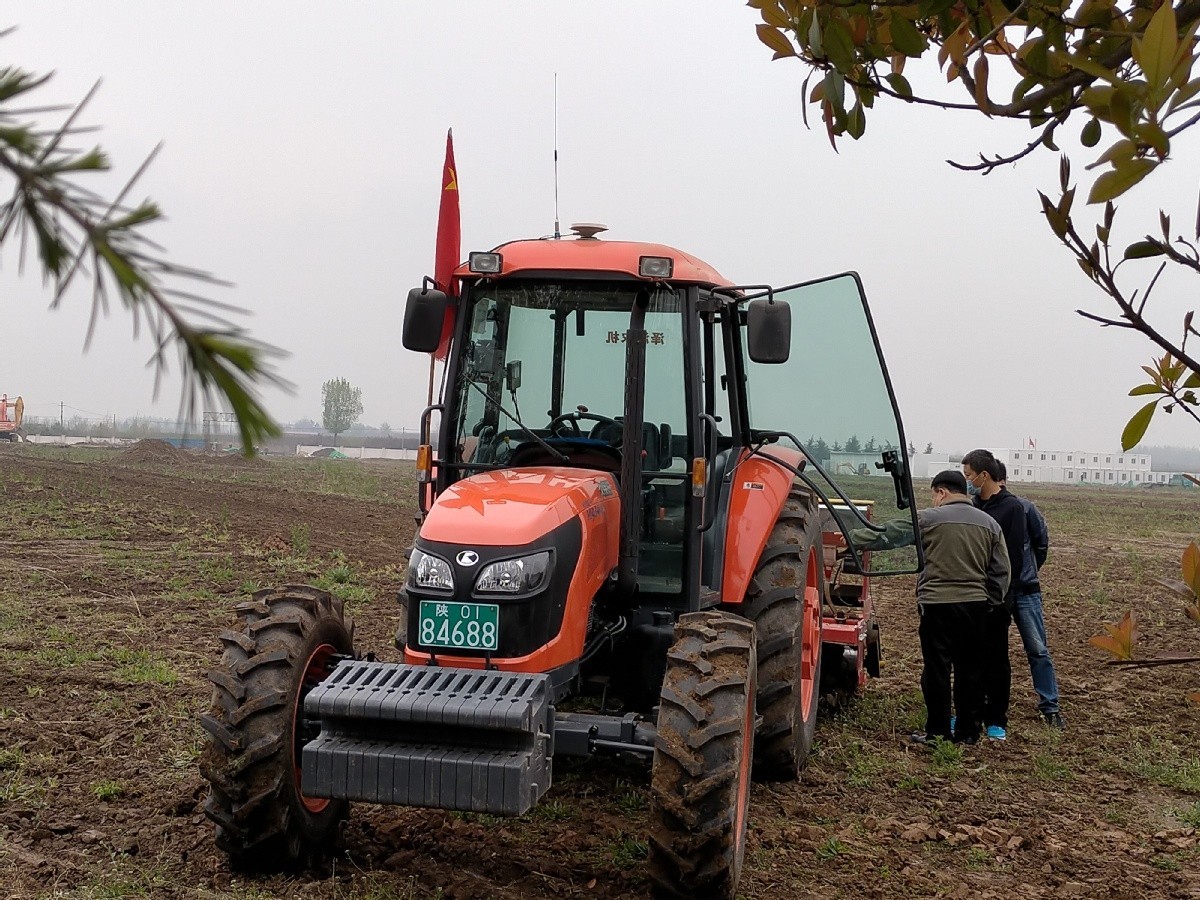 Technicians check the tractor and seeder equipment in the Huyi district of Xi'an, Shaanxi province. The Beidu antenna extends from the vehicle's roof. [Photo provided to chinadaily.com.cn]
The only thing to do is set the speed of the tractor and the amount of seed to be planted, Zheng said.
"The device is particularly helpful to people in summer, as farm work seems more arduous than other times in hot weather," he said.
Zheng said now there are three automatic seeders in Huyi district for experiments. "More automatic devices will be introduced that will free people from heavy farm work," he said.