Scientists funded by Zuckerberg express concerns over FB's stance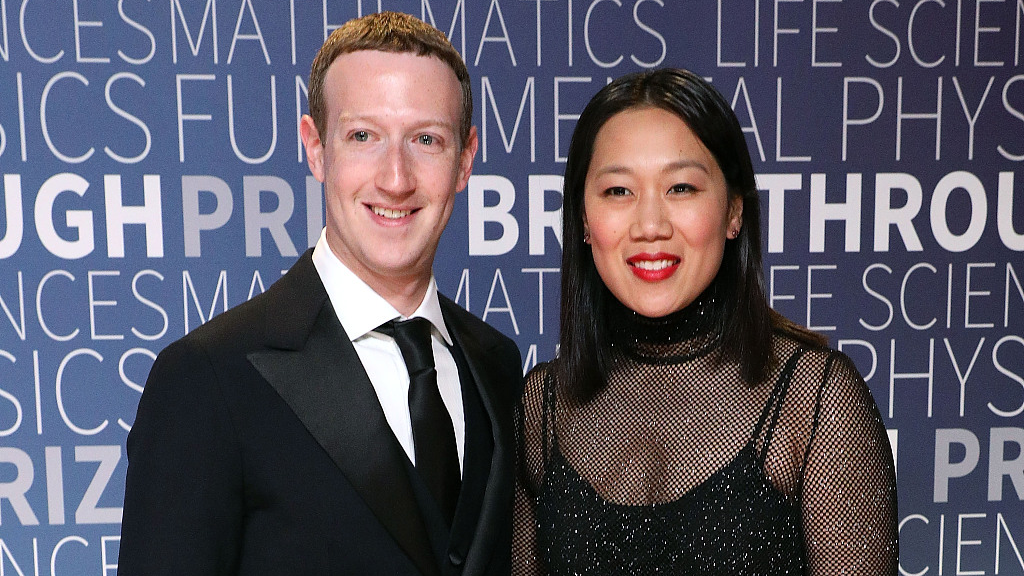 (Photo: CGTN)
A group of 143 scientists from the world's most renowned research institutions on Saturday signed a joint letter to Muck Zuckerberg, founder of Facebook, urging him to consider stricter policies on misinformation and incendiary language posted on the social media platform.
The letter came less than a week after the company's employees used Twitter and Facebook's internal communication tools to register frustration over the CEO's decision to leave up posts by US President Donald Trump, who suggested violence against George Floyd protesters.
Funded by Chan Zuckerberg Initiative (CZI), a philanthropic body he established with his wife Priscilla Chan, scientists expressed strong concerns over Facebook's current stance that facilitated the spread of misinformation, saying it contradicts with CZI's mission, which is to "use technology to help solve some of our roughest challenges, and build a more inclusive, just, healthy future for everyone."
Zuckerberg in a long reply, posted on his own Facebook account, to his employees early this week stressed that the company's decision makers are going to review policies on controversial issues, including whether to allow discussions and threats of state use of force, voters' suppression, and options for handling violating contents.
Angry demonstrations have spread across the US over the past week, creating some of the most widespread racial unrest since the 1960s. The protests, which have been met by violent police action in many cities, were spurred by the death of George Floyd, an unarmed African-American man who died after he was pinned to the pavement by an officer who put his knee on the handcuffed man's neck until he stopped breathing.
Trump's comment evoked the civil-rights era by borrowing a phrase used in 1967 by Miami's police chief to warn of an aggressive police response to unrest in black neighborhoods.
On Monday, dozens of Facebook employees staged a virtual "walkout" to protest the company's decision not to touch Trump's posts according to a report in the New York Times, which cited anonymous senior employees at Facebook.
The Times report says dozens of Facebook workers "took the day off by logging into Facebook's systems and requesting time off to support protesters across the country."