Average output of double-season hybrid rice reaches new high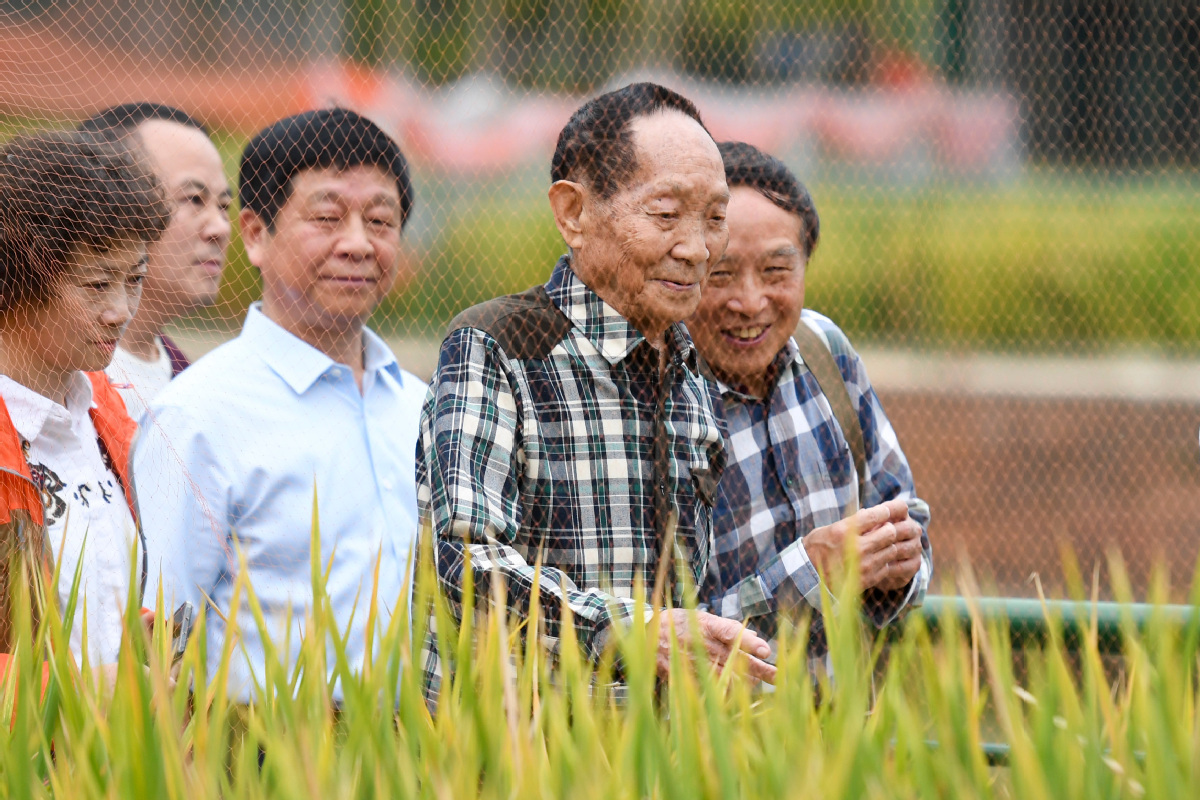 Yuan Longping, 89, known as the "father of hybrid rice", shows visitors around a paddy in Hunan province Oct 22, 2019. (Photo: China News Service)
A Chinese research team has achieved the annual output of super hybrid rice in double seasons at 1,365 kilograms per mu (0.07 hectares) in a hybrid rice engineering demonstration zone of 2,500 mu in Central China's Hunan province.
In July and November, experts from the Hunan Association of Agricultural Science Society have carried out field production evaluations to calculate a yield of 591.7 kilograms per mu and late rice of 773.3 kilograms per mu.
The total output on average has created a new record for a field of this size in China. This output is about 30 percent higher than the average high-yield double-season rice, and about 50 percent higher than common double-season rice production in Hunan.
With a series of non-chemical control and mechanized cultivation techniques, the usage of chemical pesticides is drastically decreased, saving expense on fertilizers and providing greater economic and ecological benefits.
The super rice engineering demonstration zone, established in Linli county of Changde, Hunan province, covers an area of 10,000 mu, while the double-season super rice model demonstration area covers 2,500 mu in this area, according to Zhang Yuzhu, deputy director of the Hunan Hybrid Rice Research Center.
The R&D team of Yuan Longping, the pioneer of hybrid rice, hosted an agricultural R&D program for China's Thirteenth Five-Year Plan (2016-2020) in the demonstration zone.