Chinese scientists unlock hidden secrets of primate evolution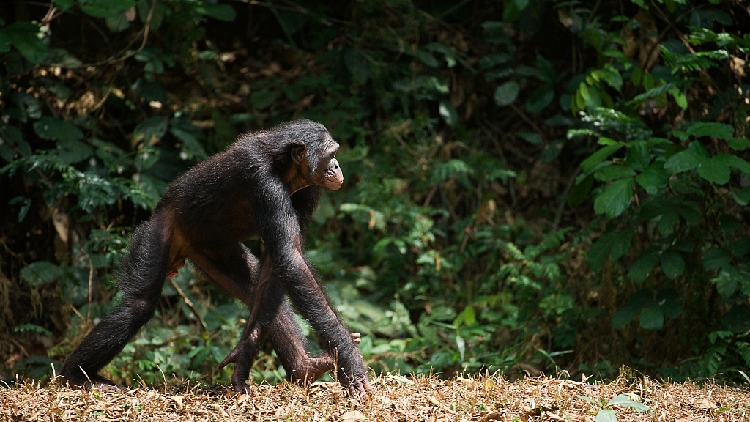 The primate genome project organized by Chinese scientists made significant progress in the study of primate evolution and released phased results. The main results were published in eight papers in Science in the form of special research issues on Friday.
Co-led by Zhang Guojie from the Center for Evolutionary & Organismal Biology at Zhejiang University, Wu Dongdong at Kunming Institute of Zoology, Qi Xiaoguang at Northwest University, Yu Li at Yunnan University, Mikkel Heide Schierup at Aarhus University, and Zhou Yang at BGI-Research, the Primate Genome Consortium reported a series of publications from its first phase program which includes high quality reference genomes from 50 primate species of which 27 were sequenced for the first time. These studies provide new insights on the speciation process, genomic diversity, social evolution, sex chromosomes, and the evolution of the brain and other biological traits.
"The study lasted five years. As close relatives of humans, non-human primates are a key group for studying the origin and evolution of complex traits in humans, but the current progress in analyzing the genetic information of primates is slow," said Wu Dongdong, one of the researchers.
In order to fill in the gaps in the research of primate genetic resources and evolutionary biology mechanisms, the Kunming Institute of Zoology, Chinese Academy of Sciences launched the "Primate Genome Project" in 2018, in conjunction with a number of scientific research institutions at home and abroad. Relying on national research facility for phenotypic and genotypic analysis of model animals, the project focuses on major scientific issues of primates and initiates a series of original research.