China's first Mars probe Tianwen-1 completes 3rd mid-course correction
People's Daily app
1603946403000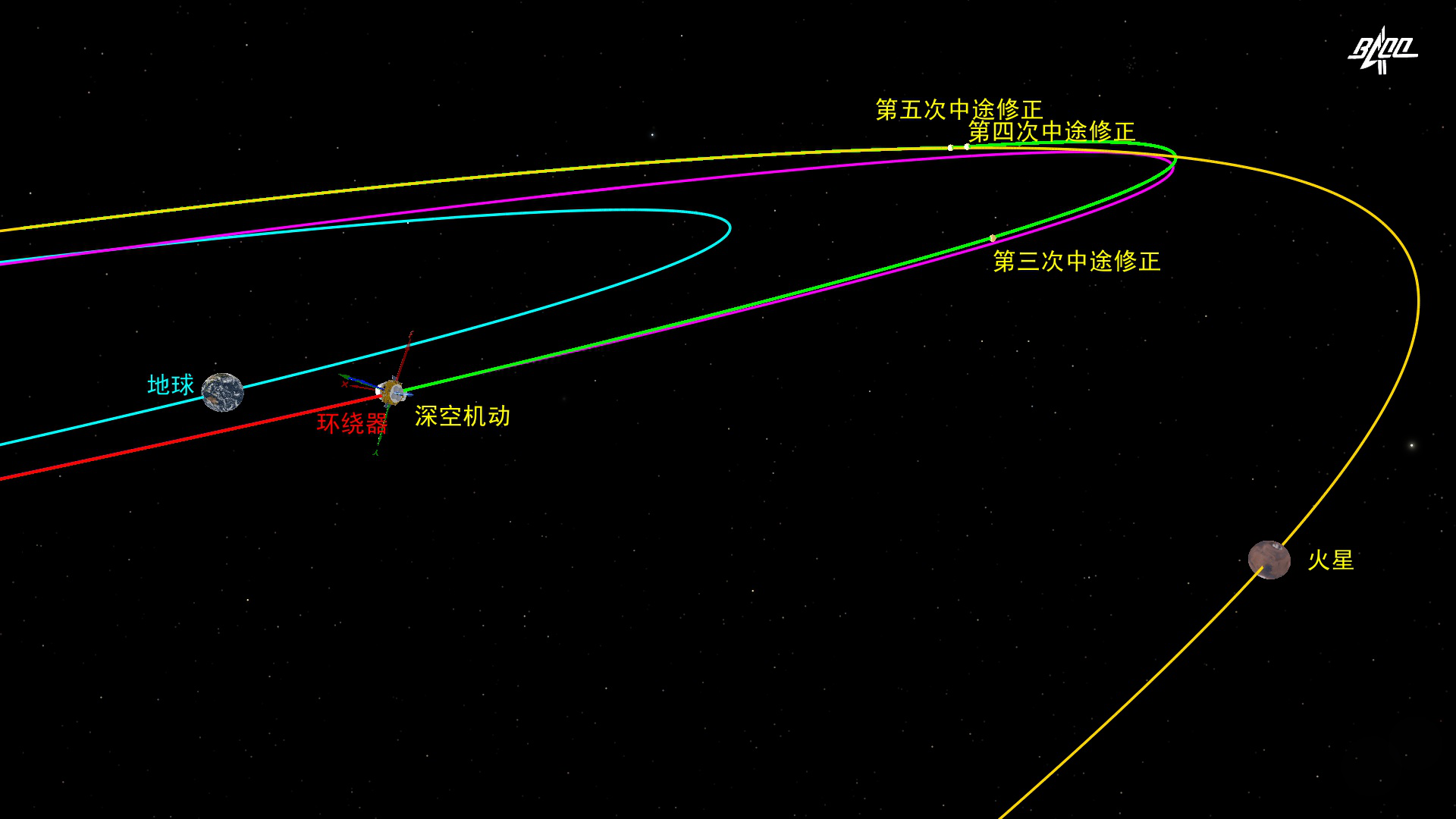 China's first Mars probe Tianwen-1 successfully completed its third mid-course correction on Wednesday, according to the China National Space Administration.
The eight 25N engines were ignited and tested simultaneously during the course correction controlled by team members of China's first Mars exploration mission.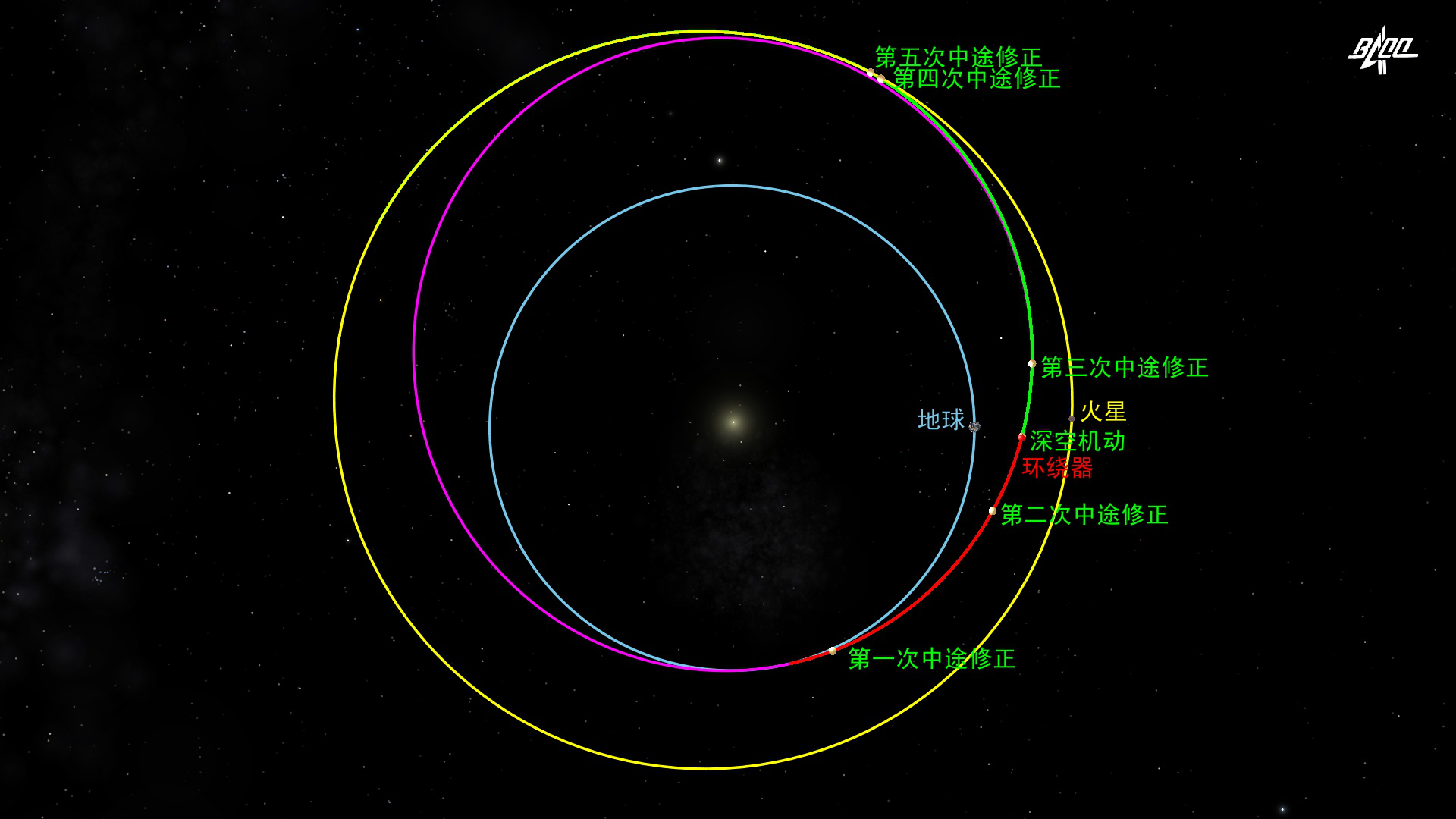 The third mid-course correction made a minor adjustment to its orbit after its deep-space maneuver, ensuring the probe's accurate rendezvous with the red planet.
The Tianwen-1 probe has been in orbit for 97 days as of Wednesday, about 44 million kilometers away from Earth, traveling around 256 million kilometers. It is in good working condition, and ground stations and tracking centers are well connected to the probe.
(Compiled by Chen Xi'nan, with inputs from Global Times)