China to deliver latest BeiDou positioning chip at the end of 2020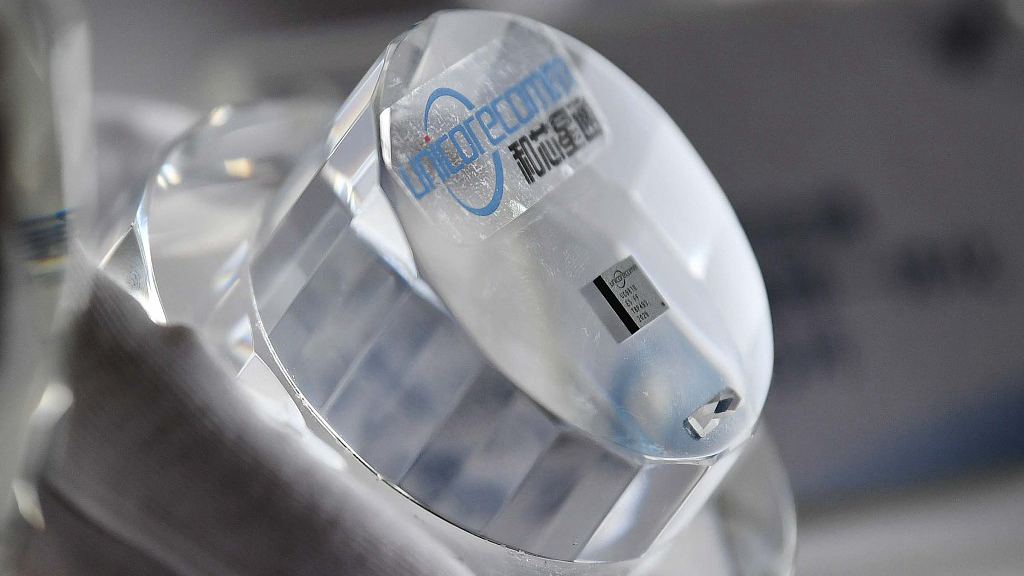 The latest generation of China's BeiDou high-precision positioning chip. (Photo: CFP)
A 22-nanometer chip, the latest generation of China's BeiDou high-precision positioning chip, was recently unveiled in Beijing.
The chip that can realize high-precision positioning in fields such as autonomous driving, drones and robots will be officially delivered by the end of this year and put into mass production in the first half of 2021.
Serving as the "brain" of a navigation device, the positioning chip is the core part of satellite navigation products.
The new chip is only a quarter of the size of the last generation and consumes one-fifth of the power, said Li Nan, staff at a BeiDou chip enterprise.
In addition to supporting the BeiDou Navigation Satellite System, the chip can also receive signals from multiple systems, such as the U.S.' GPS, the Russian GLONASS and the European Union's Galileo. Compatible with different signal systems, the new-generation chip can obtain richer data to provide more accurate positioning and navigation services.
The chip can achieve one-centimeter accuracy for real-time positioning, according to Zhou Ruxin, who's in charge of the chip technology.
Although smaller in size, the chip provides stronger performance. It can be widely used in high-precision navigation and positioning fields such as surveying and mapping, unmanned aerial vehicles, autonomous driving and deformation monitoring, which will accelerate the integration of time and space information technology with 5G communication, artificial intelligence and Internet of Things.
The development of this chip is no mean feat as most of the mainstream satellite navigation chips in the world still adopt a 40-nanometer process.
"It has taken us more than 10 years to make the chip from 90 nanometers to 55, 40, 28 and now 22 nanometers," said Zhou. "We can say the chip is the most advanced in the field of satellite navigation worldwide."
In 2019, the total output value of China's satellite navigation and location services industry reached nearly 345 billion yuan (about 50.6 billion U.S. dollars), an increase of 14.4 percent compared with 2018.