Near-term benefit from a TikTok ban isn't worth risk of a split internet: Instagram head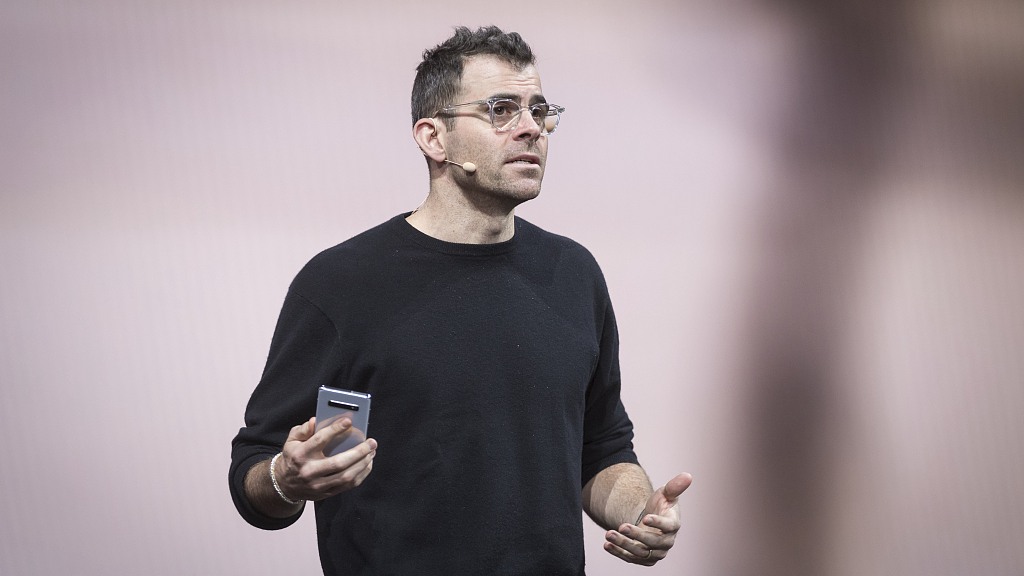 Adam Mosseri, chief executive officer of Instagram Inc. (File photo: CGTN)
Any short-term benefit that Instagram would see from a potential TikTok ban is greatly outweighed by the risks of a fragmented internet, Instagram CEO Adam Mosseri said on Friday.
The popular Chinese short-video platform TikTok is in the crosshairs of the Trump administration as its parent company ByteDance has been ordered to sell its U.S. business holding within 90 days over so-called national security concerns.

As TikTok faced uncertainty, Facebook's Instagram rolled out a new feature known as Reels worldwide in early August.

The new function allows users to record and edit 15-second videos with audio and visual effects and share with followers, akin to TikTok.

Though witnessing a momentum especially in India with TikTok's absence, Mosseri thought it is not "a reason to celebrate."

"I think that it's much more problematic than any short-term benefit" if people move to a place where countries start to silo the internet within them, he told CNBC's "Squawk Box" regarding his fears that the internet would become fragmented.

"If it benefits us in the short term, in terms of slowing down a competitor, the precedent it sets for us is much, much worse for us as a business in the long term."

Mosseri said he has seen more harm than good.

"I'm actually not enjoying this at all, although some people think it's going to be very good for us. I actually think it's going to be very bad for us over the next maybe five or 10 years."