China starts building first 'three-in-one' bridge over Yangtze River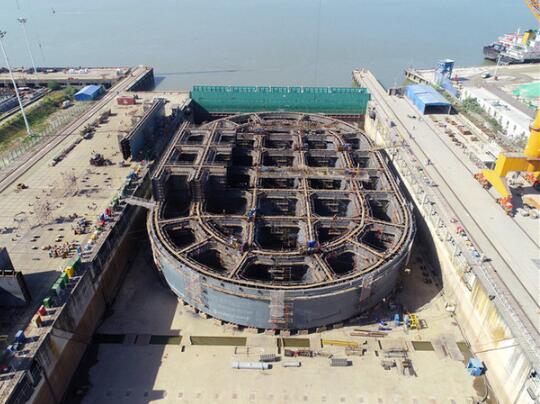 (Photo: Sohu)

NANJING, Nov. 22 (Xinhua) -- China on Friday started construction of the first bridge that integrates an expressway, an ordinary highway and an inter-city railway on the Yangtze River, the world's third longest river.
The 10-km bridge links Changzhou and Taizhou, two cities in east China's Jiangsu Province.
With a main span of 1,176 meters, the bridge is set to have the largest span for a cable-stayed bridge in the world, according to China Railway Major Bridge Engineering Group, the project's contractor.
While the top deck of the bridge is a six-lane expressway, the bottom deck juxtaposes a four-lane ordinary highway and a double-track railway, said Qin Shunquan, board chairman of China Railway Major Bridge Reconnaissance & Design Institute, designer of the bridge.
A number of enormous and record-breaking bridges have been built over the Yangtze, China's busiest waterway, in recent years amid China's infrastructure boom.
Last month, a double-deck suspension bridge, with the longest span in the world, opened to traffic in Wuhan, capital of central China's Hubei Province.