Fengyun satellites benefit more international users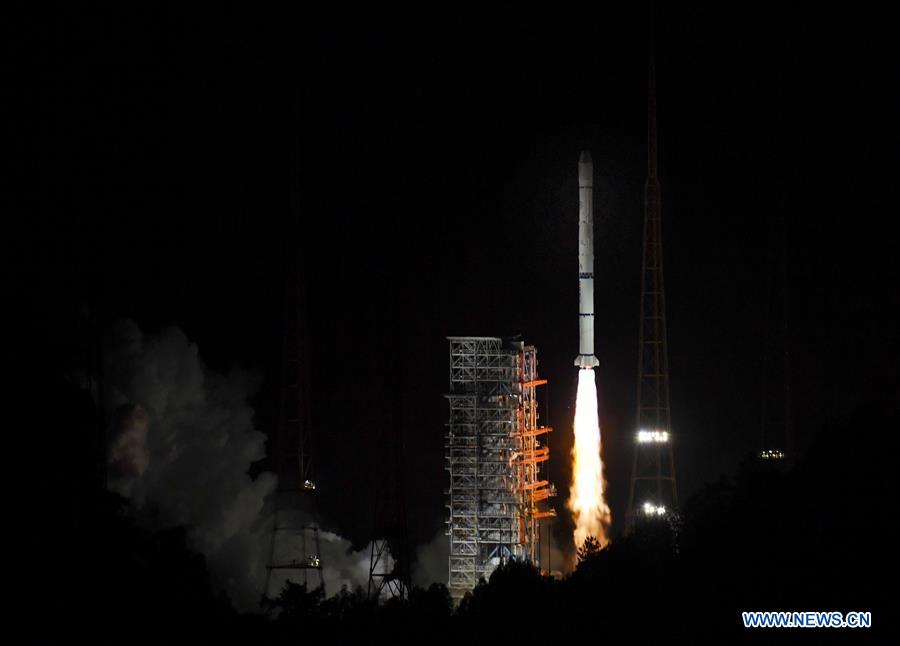 The Fengyun-2H meteorological satellite, carried by a Long March-3A rocket, is launched from the Xichang Satellite Launch Center in Southwest China's Sichuan province, on June 5, 2018. (Photo: Xinhua)
User representatives and experts from more than 30 countries and international organizations met in Haikou, capital city of South China's Hainan province, on Friday to discuss better and greater comprehensive use of Fengyun meteorological satellites.
China has attached great importance to promote global cooperation and application of the Fengyun satellites and strengthen worldwide satellite data sharing, Liu Yaming, head of the China Meteorological Administration, said at the opening ceremony of the 2019 Fengyun Satellite User Conference on Friday.
Liu said China has launched a total of 17 Fengyun meteorological satellites, with seven functioning. The FY-2 satellite, positioned over the Indian Ocean, is providing better observation data to western Asia and northern African countries that are involved in the Belt and Road Initiative.
She said 27 international users have registered to use the FY meteorological satellite emergency guarantee mechanism for disaster prevention and relief.
A user support team has been set up to provide on-site and remote services to international Fengyun satellite users and the national administration has trained about 200 professionals from different countries on the application of the satellites since 2013, according to the CMA head.
"Fengyun meteorological satellites have played an important role in the WMO observation system and development of the FY meteorological satellites is highly consistent with the WMO concepts," said Zhang Wenjian, assistant secretary-general of World Meteorological Organization. He hoped that users in all countries can fully tap FY satellites' application value to promote sustainable economic and social development.
"The user conference was a huge step forward in satellite use cooperation. It is a good platform for international users and experts to learn from each other and facilitate more application of FY meteorological satellites," said Tillmann Mohr, chairman of the international advisory committee for the development strategy of FY satellites, which are also on-duty satellites under the international charter mechanism for space and major natural disasters.
He added that the three-day meeting, which ends Sunday, was of special meaning as it also provided support to relevant capacity building at WMO.