Renewable energy use by Chinese tech companies on rise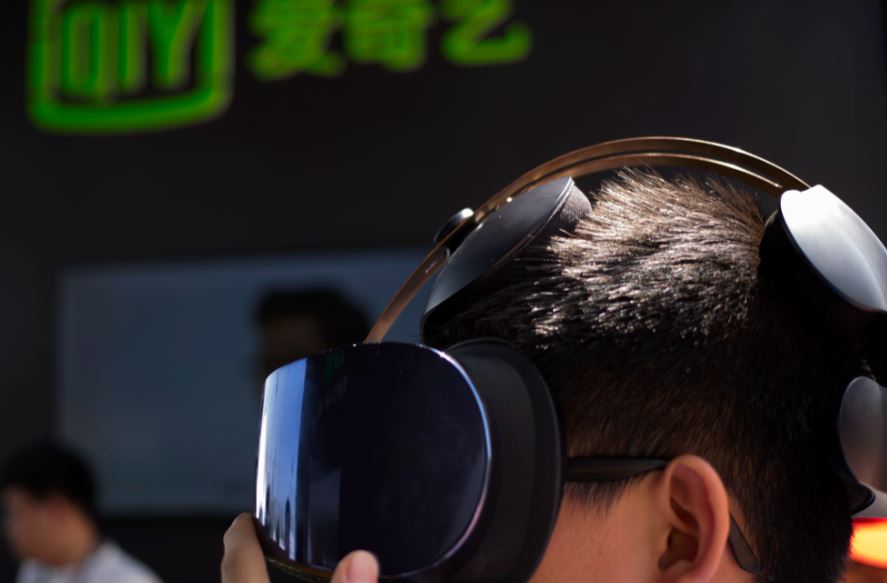 A boy uses a virtual reality headset from Chinese video platform iQiyi at the G Festival, part of the Global Mobile Internet Conference (GMIC) in Beijing in 2017. (File photo: AP)
Chinese technology giants are trimming their carbon footprint by using more renewable energy.
Chindata is switching over to green energy at the fastest rate and also maintaining transparency in energy use, followed by Alibaba, Tencent, GDS and Baidu, said the first-ever assessment of the country's internet companies released on Thursday.
Chindata scored 80 points, while Alibaba, Tencent, GDS and Baidu managed to score 52, 48 and 46 points, respectively. The rankings were prepared by Greenpeace East Asia and the North China Electric Power University.
Researchers, using publicly available information of 15 biggest internet and data centers in the country, prepared a scorecard to rank these companies.
"Many of China's biggest tech companies have made some progress on renewable energy procurement in recent years, but they still lag behind their global peers," said Ye Ruiqi, a campaigner with Greenpeace.
The scale of energy used by Alibaba, Baidu, Huawei, Tencent, Chindata and GDS is staggering. By 2023, the sector is projected to consume 267 TWh of electricity, more than Australia's total 2018 electricity consumption. And China's data center industry is currently powered 73 percent by coal, according to Greenpeace.
They procured 400,000 MWh of renewable energy in the first three quarters of 2019, which is roughly equivalent to Beijing's total power consumption in a day.
The trend to reduce reliance on power generated from coal appears to be on the rise, with more than half of companies actively procuring renewable energy on a limited scale, the report titled "Clean Cloud" said.
Alibaba, Chindata, GDS, and Baidu each operate one data center powered partially by wind and solar energy. But ChinData stole the show by committing to 100 percent renewables use last year.
In order to source more green energy to power their operations, technology giants prefer to establish new data centers in provinces with a high capacity for renewable energy generation. Provinces like Hebei, Guizhou, Sichuan, and Inner Mongolia Autonomous Region with large solar and wind farms have become hot destinations for these companies, said the report.
"In the face of the global climate crisis, there's an urgent need to clean up our internet," added Ye. "It's imperative that Chinese internet giants lead the sector to break away from its reliance on coal."