Officials praise Chinese economic and leadership prospects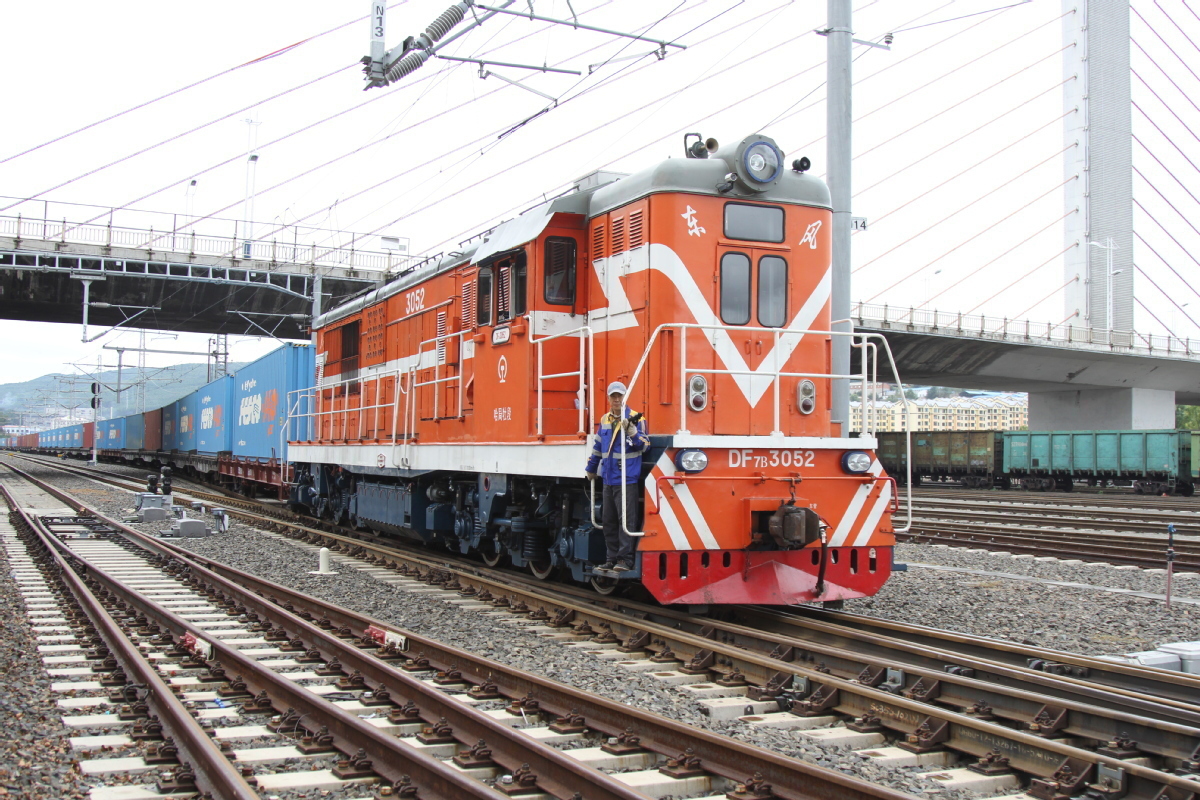 Officials and business leaders expressed confidence to Chinese economic prospects, saying China, as the locomotive of global economic growth, would deliver more opportunities to the world by pursuing a high-quality development and a high-level opening-up.
They made the remarks at a briefing of the 20th National Congress of the Communist Party of China held by the International Department of the CPC Central Committee.
While expressing congratulations to the successful convening of the congress, they said it charts the direction and lays a solid foundation for China's development with profound significance for the world.
The congress has instilled stable predictions for the world amid changes that have been unseen in a century, said Novikovs Dmitrii, director of China Division of Social Conservative Policy Party of United Russia Party.
He appreciated China's commitment to the pursuit of a mutually beneficial strategy of opening up and expressed his belief that under the leadership of the Party, China would create new opportunities to the world through its own development.
Data from the World Bank showed China's contribution to global economic growth during the 2013-2021 period averaged at 38.6 percent, higher than that of the Group of Seven countries combined.
He also hailed the China-proposed Belt and Road Initiative, saying it strongly promotes the economic growth of countries involved in the initiative, advances mutual learning, and exchanges among civilizations, and strengthens global peace and development.
China has signed cooperation documents on high-quality Belt and Road cooperation with 149 countries. As an important cooperative partner, Russia would like to deepen synergies between the Eurasian Economic Union and the initiative, he added.
Hara Yuzo, executive vice-president of Japan's All Nippon Airways, lauded that China is devoted to building new development paradigms which he said is embodied in the country's efforts to improve its commodities, services and institutions.
China is the largest trading partner of 128 countries, and items on the negative list for foreign investment have been cut from 190 to 27.
He thought highly of China's efforts to upgrade services for foreign investment amid the negative impacts of COVID-19.
Following a dynamic zero-COVID policy with a science-based and targeted manner, China has also made painstaking efforts to ensure people's safety, he added.
"It is very important to have a strong leadership especially facing the challenge of the pandemic," said Pierre Mirochnikoff, a member of Executive Board of French Chamber of Commerce.
China's response to the COVID-19 pandemic is a job well done and the philosophy is to save life for the future, he said, while expecting more flexibility for business activities and people-to-people exchanges.
He also affirmed China's efforts to build a clean and beautiful world through green and low carbon development and called for more focus and cooperation between France and China in this regard.
Kim Junbum, president of the Korean Peninsula Technology Company in Beijing, said he was impressed by China's glorious achievements over the past decade and cast a vote of confidence for the country's future.
Figures showed that China's social research and experimental development investment last year reached about 2.8 trillion yuan ($4.5 trillion), ranking second in the world.
Noting the congress highlights the important roles of science, technology, and human resources, Kim believed that entrepreneurs would enjoy brighter prospects from China's innovation-driven development.