Defense chief to first visit Russia, Belarus
Global Times
1522571930000
China's new minister of national defense chose Russia and Belarus as the first stops for his planned overseas tour in April and in doing so showcased the countries' close military and technological cooperation, a military expert said on Thursday.
Minister of National Defense Wei Fenghe will take part in the Seventh Moscow Security Conference and pay visits to the two countries from April 1 to 8, defense ministry spokesman Ren Guoqiang told a press conference on Thursday.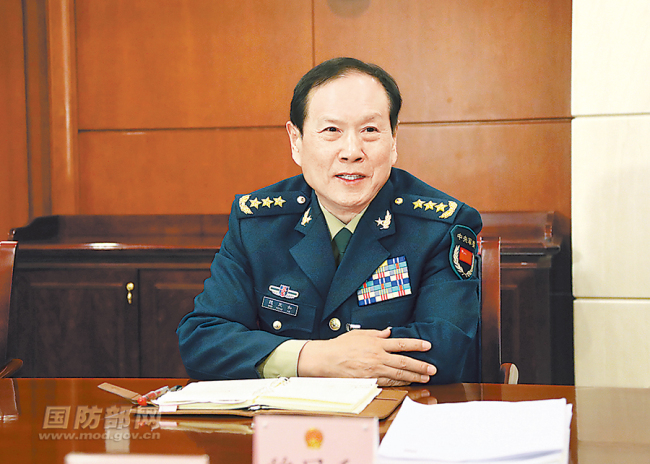 Wei Fenghe (File photo: mod.gov.cn)
Wei would exchange ideas with officials and military leaders of Russia and Belarus on deepening bilateral ties and military cooperation as well as regional and international situations, Ren said.
The visit "will further promote the development of China's relations with Russia and Belarus on national defense and the military," Ren said.
Wei chose Russia and Belarus as his first stops after being endorsed as defense minister on March 19, Song Zhongping, a military expert and TV commentator, told the Global Times.
It showed that China attached great importance to the diplomatic and military ties with the two countries now and in the future, Song concluded.
"China, Russia and Belarus have maintained close cooperation on counter-terrorism and non-traditional security issues, which have helped safeguard regional peace and stability," he said.
Future cooperation would focus on technology including combining Russia's military-industrial advantage with China's fast development in micro-electronics in an effort to develop new weaponry, Song said.