Search for missing wingsuit pilot continues in central China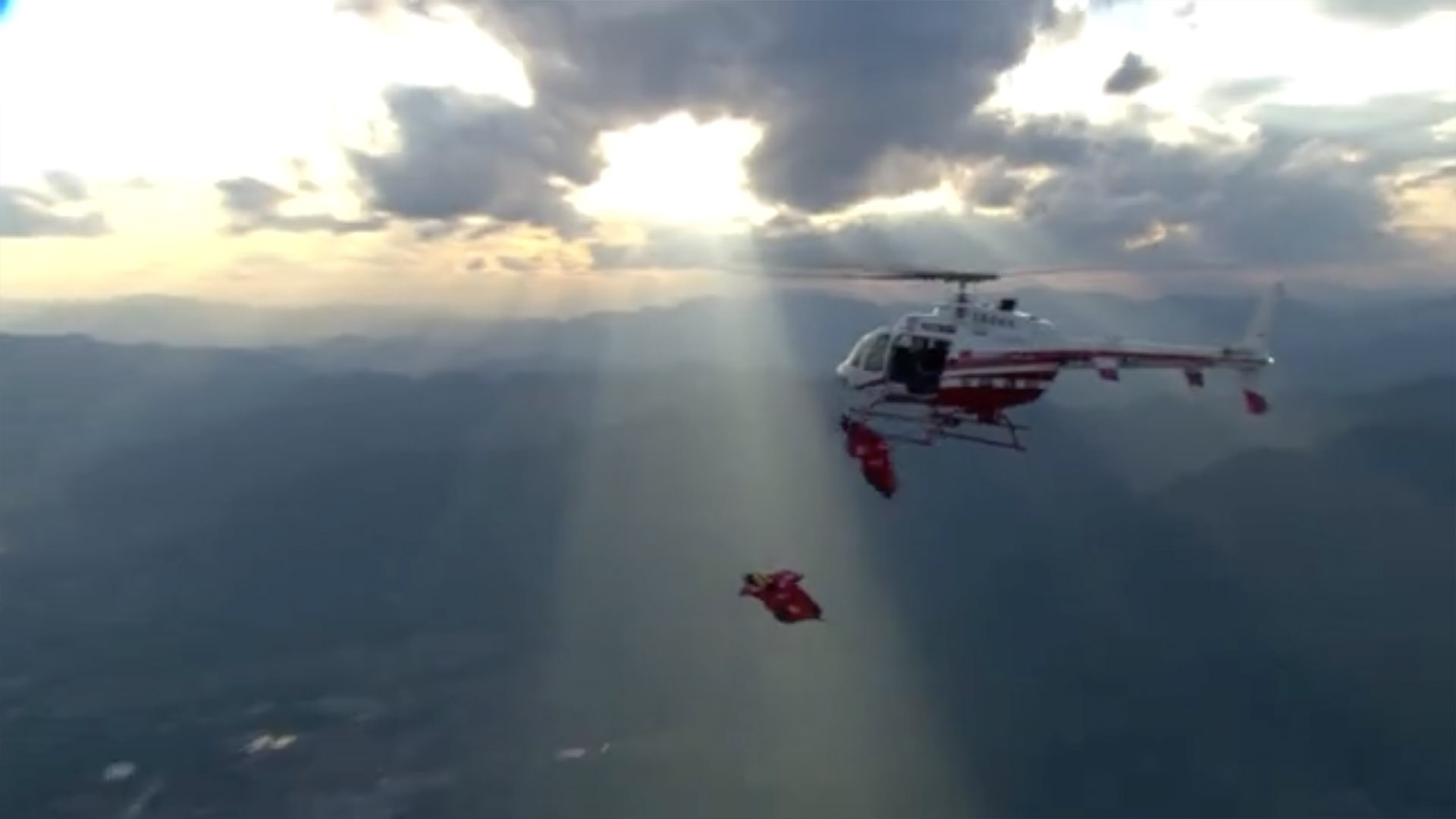 File photo: CGTN
CHANGSHA, May 16 (Xinhua) -- The search continues on Saturday for a female wingsuit pilot who went missing four days ago during a film shoot in the Zhangjiajie mountains of central China.
The pilot deviated from her planned route and lost contact shortly after 11:19am on Tuesday, when she and another pilot jumped from a helicopter flying at an altitude of 2,500 meters, according to sources from the Zhangjiajie Tianmenshan Scenic Area.
The missing pilot was said to have undergone systematic professional training abroad and have completed hundreds of wingsuit flights and skydives.
She did not have any mobile phones, GPS or other communication devices with her during the flight.
Two helicopters and several drones were deployed by the film crew and the scenic area committee to search above all possible mountains where the pilot might have landed.
A fire brigade dispatched by the local government, a private Blue Sky Rescue team and villagers familiar with the terrain have also joined the search and rescue operation.
Continuous efforts remain underway in the steep and misty mountains, despite difficulties posed by complicated terrain and low visibility caused by recent persistent rainfall.