Beijing requires 3 nucleic acid tests for overseas travelers
BEIJING, Oct. 14 (Xinhua) - Beijing is requiring that travelers from overseas take three nucleic acid tests when heading to the capital city, which recently resumed direct international flights, the city's COVID-19 epidemic prevention and control authorities said on Wednesday.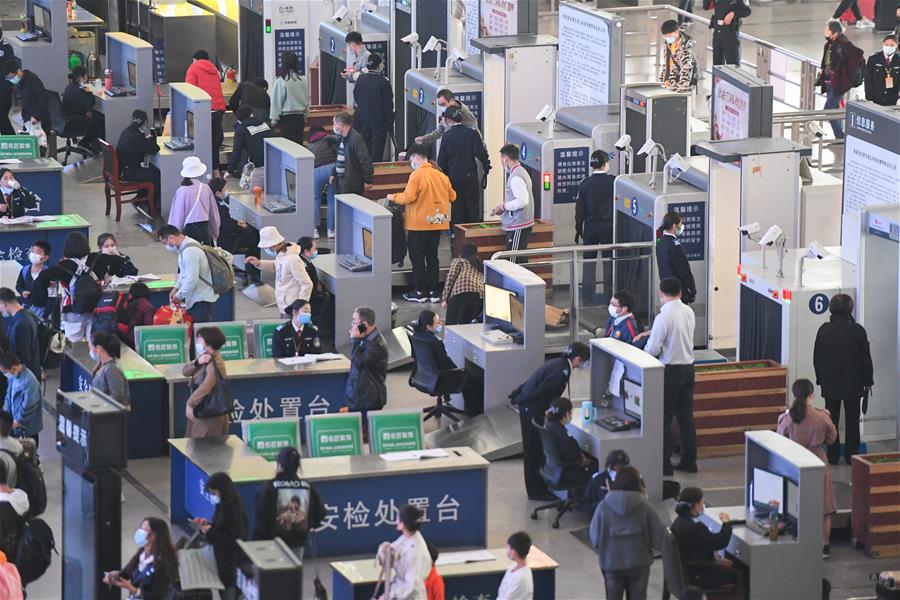 Travelers from overseas arriving in Beijing must take a first test and present their certificate with a negative result within five days of boarding their flight; they must then conduct a health declaration and take a second test at customs; finally, they must take a third test after completing quarantine in China, said Tian Tao, a member of the city's epidemic prevention and control work team, at a press conference on Wednesday.

Since Beijing resumed direct international flights on Sept. 3, the city has opened 34 hotels for concentrated medical observation and quarantine. A total of 9,437 people have used the quarantine sites, and 2,905 of them are still under medical observation, officials said.
The press conference was held following the re-emergence of the virus over the weekend in the city of Qingdao, in east China's Shandong Province, with 12 new confirmed COVID-19 cases reported.
By Tuesday, Beijing had reported five close contacts linked to the confirmed cases in Qingdao. All five individuals and their own close contacts, a total of 15 people, have tested negative for the virus and are under medical observation.