Hungary to explore Chinese market at Shanghai import expo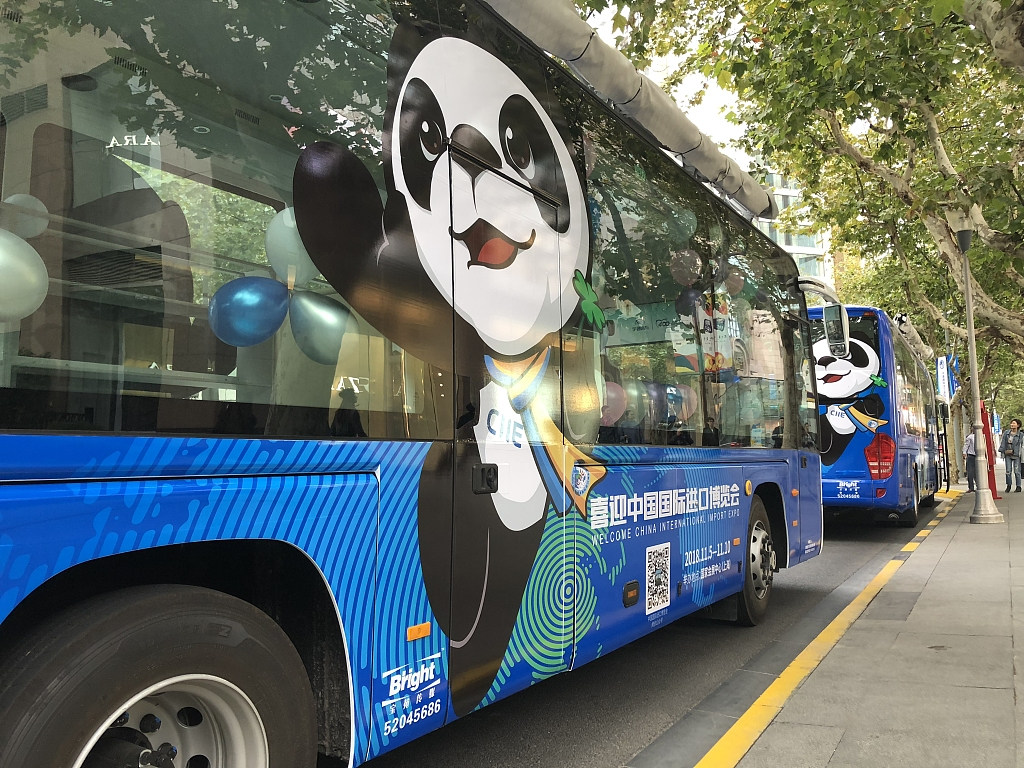 Buses parked in the street show an image of the giant panda Jinbao, the mascot of the CIIE, in Shanghai, Nov. 4, 2018. (File photo: VCG)
BUDAPEST, Nov. 3 (Xinhua) -- As the Guest of Honor, Hungary is seeking to explore the Chinese market at the upcoming China International Import Expo (CIIE) to enhance trade cooperation, the Hungarian authority has said.
"China has an immensely large and ever growing customer potential," the Hungarian National Trade House (MNKH) said in a statement obtained by Xinhua on Friday. The state-run agency is responsible for the Hungarian participation to the import expo.
Hungarian companies will "exploit the opportunities offered by the Chinese market" to "encourage the expansion of Hungarian food and agricultural exports," MNKH said.
"In view of the exponentially growing Chinese economy, we pushed our resources towards delicate and luxury products, opening to the premium-grade Hungarian product groups as well," it added.
As one of the 12 Guest of Honor, Hungary will exhibit its products, including wine, cheese and hams, on a large pavilion of 256 square meters at the CIIE.
The first-ever CIIE, scheduled for Nov. 5-10 in Shanghai, will see the participation of over 130 countries and regions, and more than 2,800 companies. China has been the world's second largest importer of goods for nine consecutive years, and made up 10.2 percent of global imports in 2017.