Palace Museum holds fire prevention meeting in wake of Notre Dame fire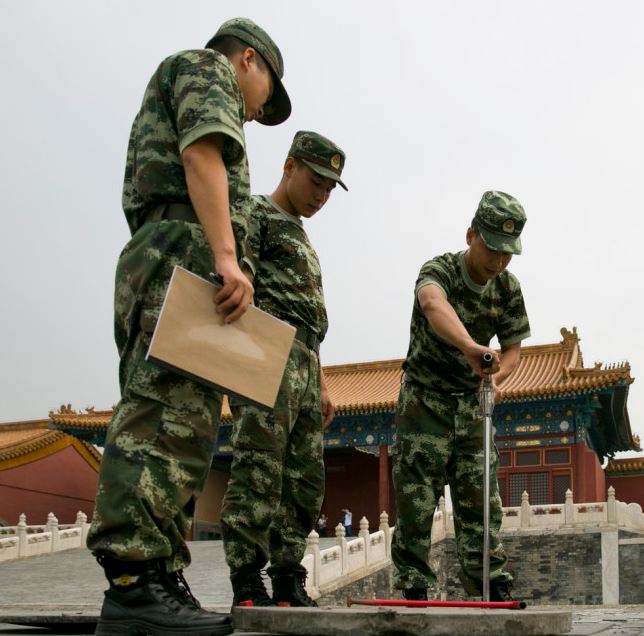 Firefighters check a fire hydrant at the Palace Museum on September 15, 2017. (File photo: IC)
The management of the Palace Museum, also known as the Forbidden City, held an emergency meeting on fire prevention on Tuesday in the wake of the fire at the Notre Dame Cathedral that destroyed the roof of the more than 800-year-old church.
Most of the structures in the Palace Museum are made of wood. During the 550 years of the Ming and Qing dynasties, the more than 9,000-room complex caught fire 22 times.
Three hundred water jars positioned around the palace were its main defence against fire for most of its existence, along with two firewalls build inside the palace grounds. No fires have broken out at the museum since 1970, when a modern fire brigade was established at the complex. The museum now has its own power generators, 91 fire hydrants, nearly 5,000 extinguishers, and 308 jars holding 3,000 liters of water. The museum has also prepared 55 plans for responding to fires in the complex.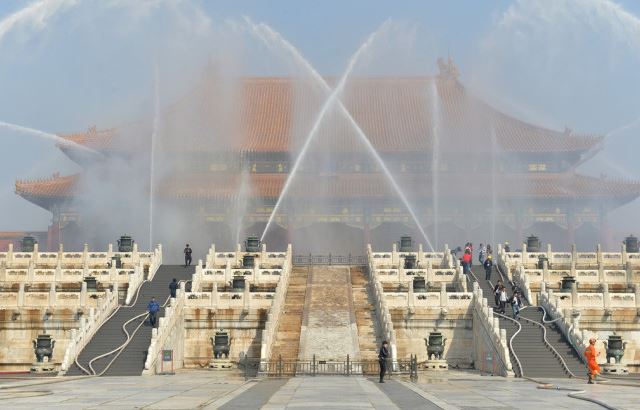 Firefighters hose water onto the Hall of Supreme Harmony during a fire drill at the Palace Museum in Beijing on October 10, 2016. (File photo: IC)
The management of another major historical site in Beijing, the Old Summer Palace, issued a statement on its Weibo account regarding the fire at Notre Dame. "The tragedy raises awareness about the protection of relics. We will make all efforts to protect [the Old Palace] and inherit its spirit." The Old Summer Palace was looted and torched by British and French forces during the Second Opium War. Some people on social media in China saw similarities between the fire at Notre Dame and what happened at the Old Summer Palace 159 years ago.
"The fire showed that efforts in this regard must run through the whole process of cultural relic protection, including our routine work, renovations, and personnel security at the sites under our protection, to ensure nothing goes wrong," said Song Xinchao, the deputy head of the National Cultural Heritage Administration.