Access to healthcare improves in poor areas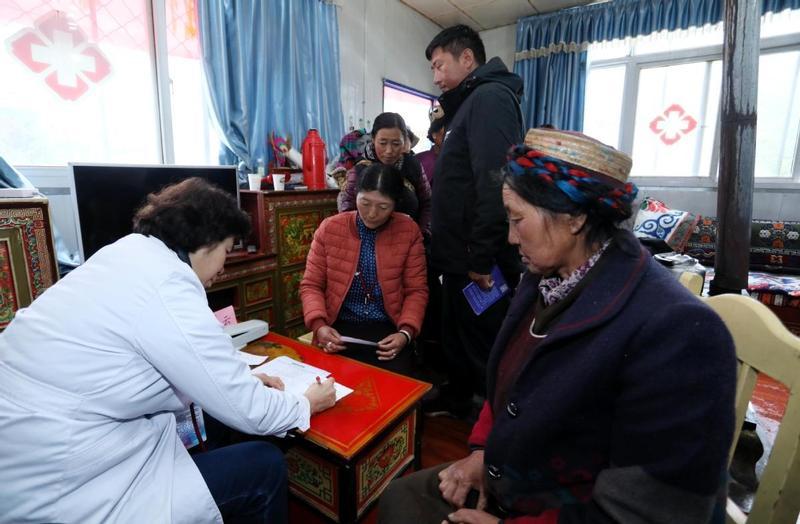 Healthcare resources in rural and impoverished areas in China have become more accessible and evenly distributed in recent years, though more efforts are needed to ensure the long-term provision of standard services in these regions, health and poverty relief officials said on Wednesday.
"All 832 poverty-stricken counties in the country now have at least one public hospital, and every township or administrative village is equipped with one health clinic along with qualified medical workers," said Wang Jianjun, a senior official with the National Health Commission.
Poor residents suffering common and chronic diseases are able to access timely healthcare in nearby health institutions, and they can receive treatment for a growing number of severe illnesses closer to their hometowns, according to Wang.
"Data shows that over 10 million impoverished households have managed to shake off poverty thanks to assistance offered in the healthcare sector," Wang said during a forum that was held ahead of National Poverty Relief Day on Saturday.
Driving this positive trend is the massive mobilization of national resources to provide assistance to poor regions, according to officials.
About 1,000 top-tier hospitals across the country have recently dispatched over 80,000 medical workers to poor regions. County-level health institutions have sent about 100,000 such workers to assist lower-level health clinics, according to Wang.
To cultivate and retain more medical professionals in rural areas, Zhu Hongming, deputy director of the commission's primary health department, said that the commission is exploring new methods to encourage more young college graduates to become rural doctors and to boost subsidies for them.
"In Yunnan province, the monthly subsidy for rural doctors has gone up from 300 to 500 yuan ($44 to $74). The increased amount is mainly used to enroll them in endowment insurance programs," he said.
Zhu added that this year, a total of 600 million yuan from central finance will be allocated to invest in improving grassroots medical services, primarily for upgrading medical equipment and renovating facilities.
"By improving their income and working conditions, we believe healthcare teams in rural areas will be more stable," he said.