Bright prospects in Shenzhen where dreams come true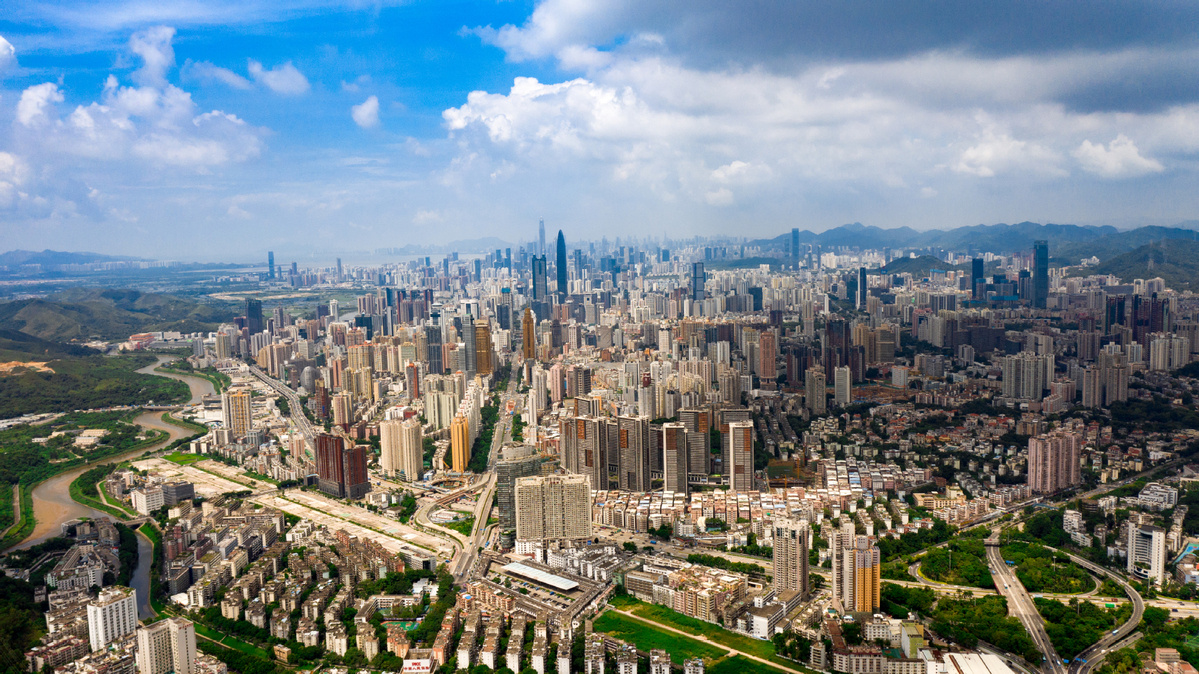 A photo taken by drone shows Shenzhen, Guangdong province on Aug 26, 2020.(Photo: Xinhua)
Chen Chun was one of the few invited guests at the grand gathering on Wednesday marking the 40th anniversary of the Shenzhen Special Economic Zone who was not wearing a suit and tie, which made him quite an eye-catching presence.
Chen, an express delivery courier and a national model worker, was dressed in his work uniform at the celebration in Shenzhen.
The 43-year-old told me, "I was given the honor because of what I have done as a courier, so I should wear my uniform at such an occasion."
He returned straight to his workplace after the event, given that it "was already very short of hands" after he left for the celebration.
Chen said he only had one ambition when he decided to leave his hometown in Henan province 18 years ago to try his luck in Shenzhen-to earn enough to pay his mother's medical bills.
He tried several jobs, from being a security guard to an interior decorator, before settling down as a courier, a job that has won him numerous honors for his meticulous service to customers.
He now has developed an attachment to Shenzhen, a city he said offers everyone equal opportunities. "As long as you are capable and work hard, you can realize your potential and realize your dreams," he said.
Chen is perhaps one of the millions who have fulfilled their dreams after arriving in this southern metropolis in Guangdong province. Rather than turning them away, the city has embraced them, regardless of their age or academic background.
And the millions of migrants have brought the vision of the country's top leadership into reality, transforming the city from an inconspicuous border town into the fifth-largest Asian metropolis in terms of economic volume.
However, this city, like all cities, is not without challenges as it goes forward.
I only need to look out my hotel window to catch a glimpse of the land shortage the city faces, with its residential buildings being so tightly packed together.
Shenzhen is the smallest of China's first-tier cities, and the lack of land has long constrained its urban development.
In this regard, the city has welcomed the policy boost offered in the blueprint to support the city piloting further reform issued recently by the general offices of the Communist Party of China Central Committee and the State Council, which gives Shenzhen more autonomy in its approval of land use.
With strong backing from the top leadership and the nation, we have every reason to believe that the city is on course to create even greater miracles and make even more people's dreams come true.