China, Philippines sign 14 deals, vow to boost ties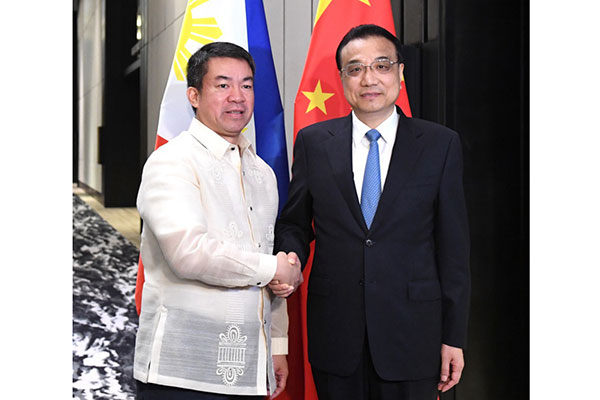 Premier Li Keqiang met with Aquilino Pimentel III, president of the Philippines Senate, on the sidelines of a series of leaders' meetings on East Asia cooperation in the Philippines' capital, Manila.
China and the Philippines on Wednesday signed 14 deals on bilateral cooperation in infrastructure building and financing, drug rehabilitation, climate change and other areas.
Visiting Chinese Premier Li Keqiang and Philippine President Rodrigo Duterte, who witnessed the signing of the documents, pledged to further strengthen the "positive momentum" in the development of bilateral relations.