Beijing spends big to support bookstores
The Beijing municipal government has spent 100 million yuan ($14 million) to support the operation of 239 bookstores in the capital this year, according to city authorities.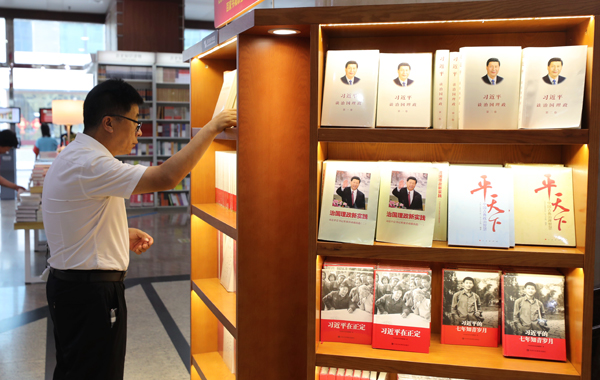 A reader browses through books on a shelf at Wangfujing Bookstore in Beijing on Sept 27, 2019. (Photo: China Daily)
The major part of the money was spent on rent — 52 million yuan, up 30 percent compared to last year.
According to the government, 143 bookstores had nearly 60 percent of their rent covered by subsidies.
Up to 14 all-night-open bookstores received special subsidies from the government, which has helped them contribute to the night economy.
Beijing has been working on creating a better reading atmosphere for the public in recent years.
In 2018 the city spent 50 million yuan supporting 151 bookstores, which tripled the previous year's investment.