Xi meets UAE vice president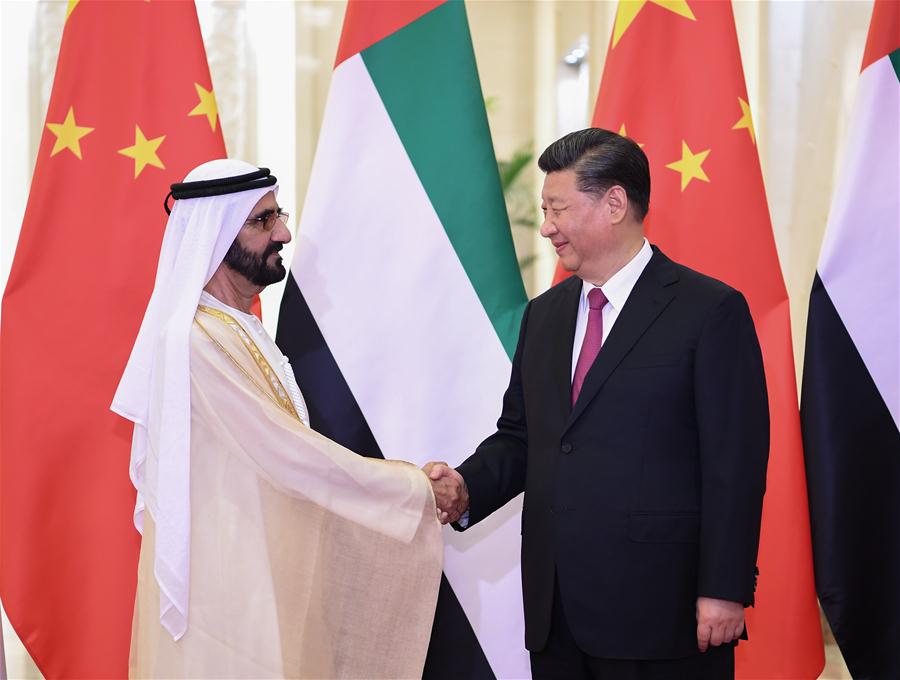 Chinese President Xi Jinping (R) meets with the United Arab Emirates (UAE) Vice President, Prime Minister and Ruler of Dubai Sheikh Mohammed bin Rashid Al Maktoum, who is here to attend the Second Belt and Road Forum for International Cooperation, in Beijing, capital of China, April 25, 2019. (Photo: Xinhua)

BEIJING, April 25 (Xinhua) -- Chinese President Xi Jinping on Thursday met with the United Arab Emirates (UAE) Vice President and Prime Minister Sheikh Mohammed bin Rashid Al Maktoum, who is here to attend the Second Belt and Road Forum for International Cooperation.
Noting that China regards the UAE as an important cooperative partner in building the Belt and Road (B&R), Xi said that the two sides should steadily advance pragmatic cooperation centering on energy cooperation, with investment and infrastructure development as the supplement and the high-tech sector as the growth point.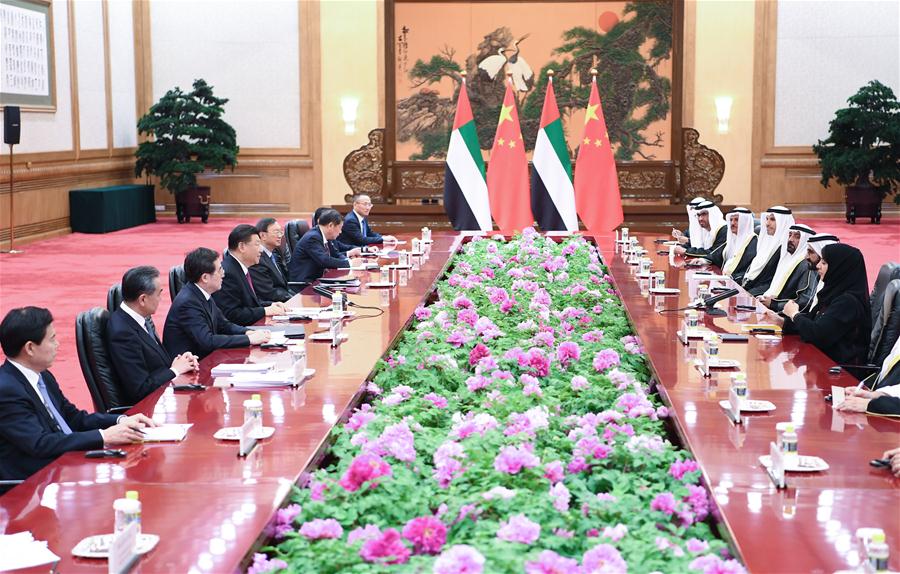 The two countries should deepen security cooperation, including combating terrorism and extremists, to jointly safeguard security and stability of the two countries and regions, he said, adding that China supports the UAE in hosting the World Expo next year, the first to be held in the Middle East.
The UAE attaches great importance to its relations with China from a strategic perspective, said Sheikh Mohammed bin Rashid Al Maktoum, also ruler of Dubai.
The Belt and Road Initiative will surely achieve great success and help B&R countries realize greater development, he said.
The UAE looks forward to deepening its traditional friendship with China, strengthening high-level exchanges and expanding cooperation in a wide range of fields, he said.